A Weekend Spa Vacation in the Misty Costa Rican Mountains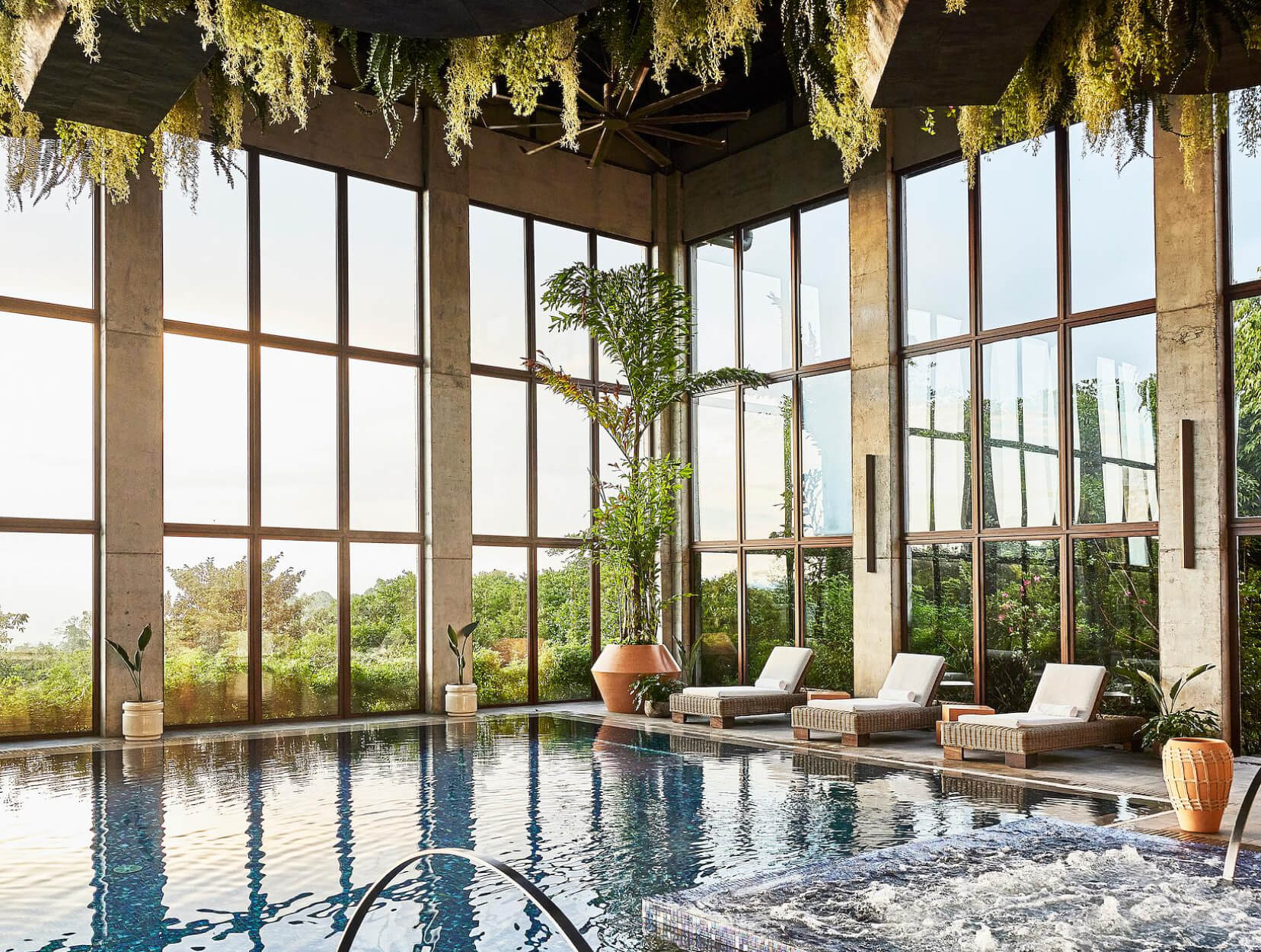 They say it takes a whole week to fully unwind on vacation, but clearly "they" have never spent a weekend at Hacienda AltaGracia, Auberge Resorts Collection, a spa hotel high in the thick-with-mist Talamanca Mountains of Costa Rica. You sleep in a rustic casita—a fantasy of giant slouchy baskets, artisanal ceramics, wood accents juxtaposing flourishes of sleek marble, and enormous windows overlooking 180 acres of flowering landscape overrun with hot-pink hummingbirds and rare butterflies. You hold head-clearing Ashtanga poses in a gorgeous open-air yoga pavilion. And when you order a cocktail—I asked for something faintly smoky and negroni-ish—it arrives in what looks like a steam-shrouded jewelry box. Within an hour of touching down (the 30-minute private plane ride to the property from the airport is an exhilarating way to experience Costa Rica's lusciously green landscape), I was firmly in vacation mode, completely untethered from my earthly worries.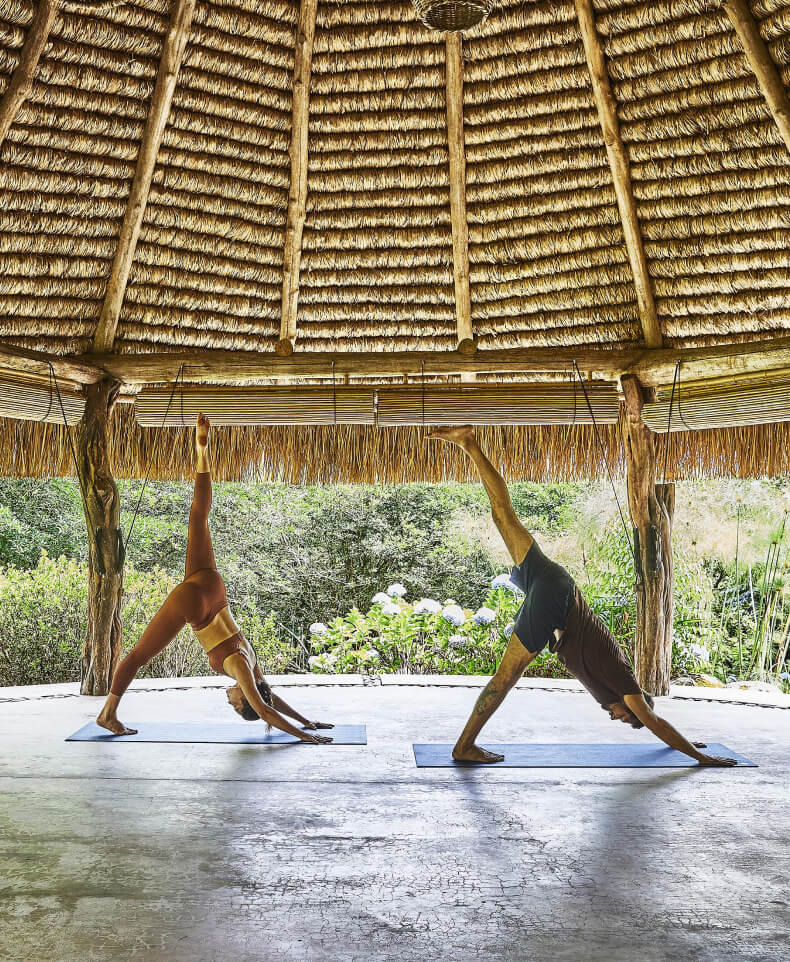 Perhaps nothing put me right into the moment like floating in the rejuvenating waters at The Well, the property's spa paradise perched at the top of a winding path edged with coffee plants and colorful blooms. (Just the stroll to get there from your casita is enough to make you fall in love with the place, especially at night, when there are a trillion stars glinting above you.) The supreme pampering begins when you step into Casa de Agua, the serene, sky-high-ceilinged epicenter where you can splay out on colossal slabs of heated marble in your bikini while a spa attendant slathers you head to toe in an exfoliating herbal concoction and locally sourced mineral-rich clay. I lay there like a lizard on a sun-warmed rock, getting up every now and then to sip some garden tea and pop gooseberries into my mouth; someone had stealthily placed a bowl of them near my robe.
When the herbs and clay had worked enough of their skin-smoothing magic, I rinsed off and spent the next hour before my scheduled treatment oscillating between the heated jet pool and the large, cooler tranquility pool. It turns out hydrotherapy is a powerful antidote to email-body (the stiffening of the limbs from too much time hunched over a computer). Just when I thought I couldn't luxuriate any harder, my massage commenced: a 90-minute haze of hurts-so-good kneading and euphoric scalp massage. Afterward, I stumbled—blissed out—to the aromatherapy steam room, before heading back to get dressed for dinner. (Warning: Going to The Well at Hacienda might have forever ruined me for all other spas. Fortunately, The Well has locations in Manhattan and Washington, Connecticut.)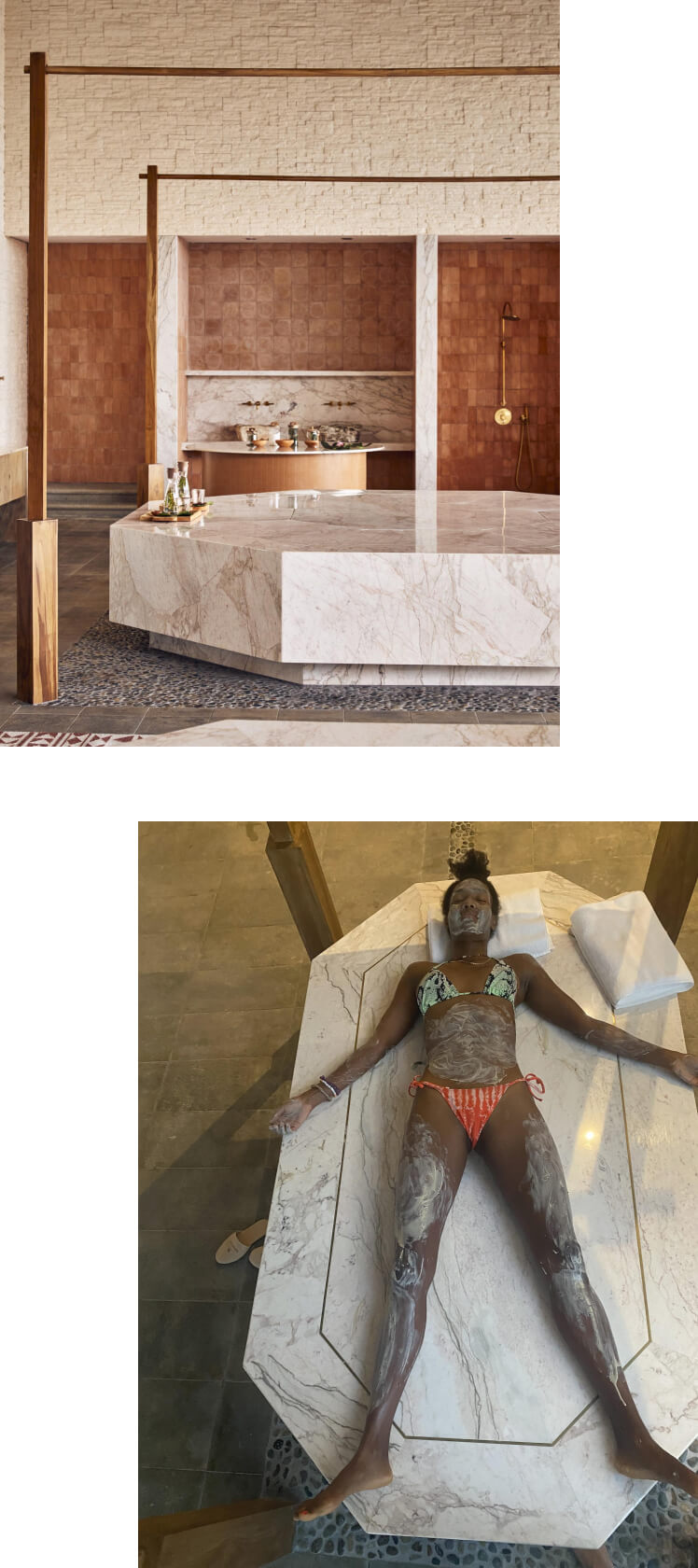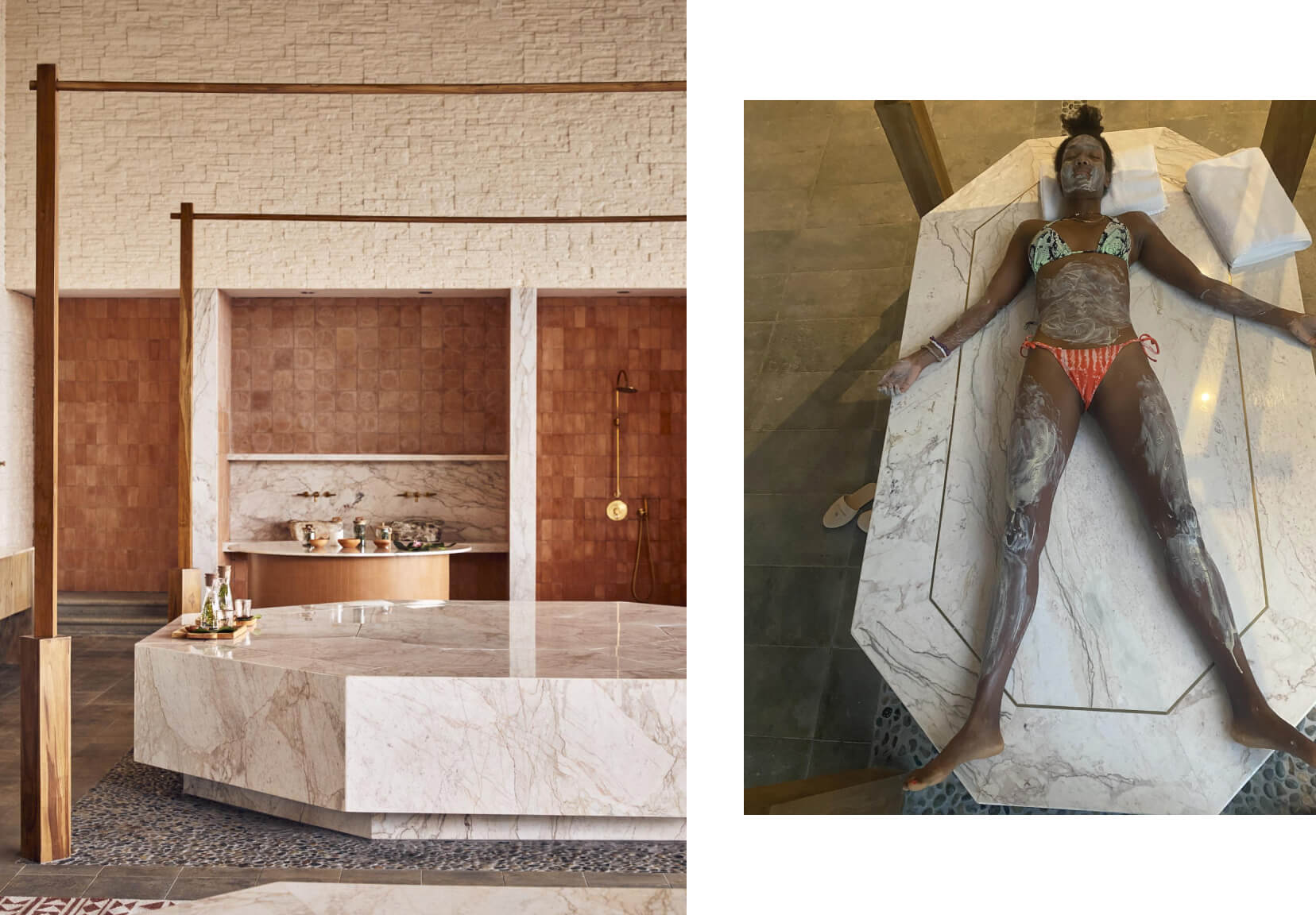 Grano—one of five on-site restaurants—is cozy and beautifully decorated with plush pillow-padded booths, giant windows, pretty wallpaper, and a practically prehistoric-size cornucopia of Costa Rican fruits that you can't help but marvel at (and fondle) when you walk in. The vibe is sleek for sure, but there's no need to dress to the nines—I felt vacation-chic in a swishy skirt with a touch of smudgy eyeliner and dabbed-on sheer lip color.
The menu itself is reason enough to return to Hacienda. South African chef Liezl Odendaal gets 90 percent of the menu's ethically sourced ingredients from Costa Rica (certain regions are categorized as Blue Zones). Every dish that comes out of her kitchen explodes with flavors and textures yet nourishes deeply and is mostly free of refined sugar and gluten (Odendaal relies on plantain, yuca, coconut, and chickpea flours). Get the arroz con pollo—pan-fried organic chicken breast with creamy cashew-nut sauce, black beans, and rice crisps made with turmeric rice—and the seared Pacifico linefish with savory coconut choka and lemony oxalis leaves. The steamed blue-corn rolls were somehow pillowy and wholesome (for once, I didn't miss conventional flour), and the avocado ice cream came bathed in mariola honey. (Stingless mariola honeybees are unique to Costa Rica and Central America; their honey is particularly high in antioxidants and often used medicinally.) Odendaal also makes the in-room snacks—decadent nut-and-honey bars, purple-corn bizcochos, and sunflower-seed cocoa truffles. (Note: If you want to learn how to cook like her, the hotel runs amazing culinary workshops.)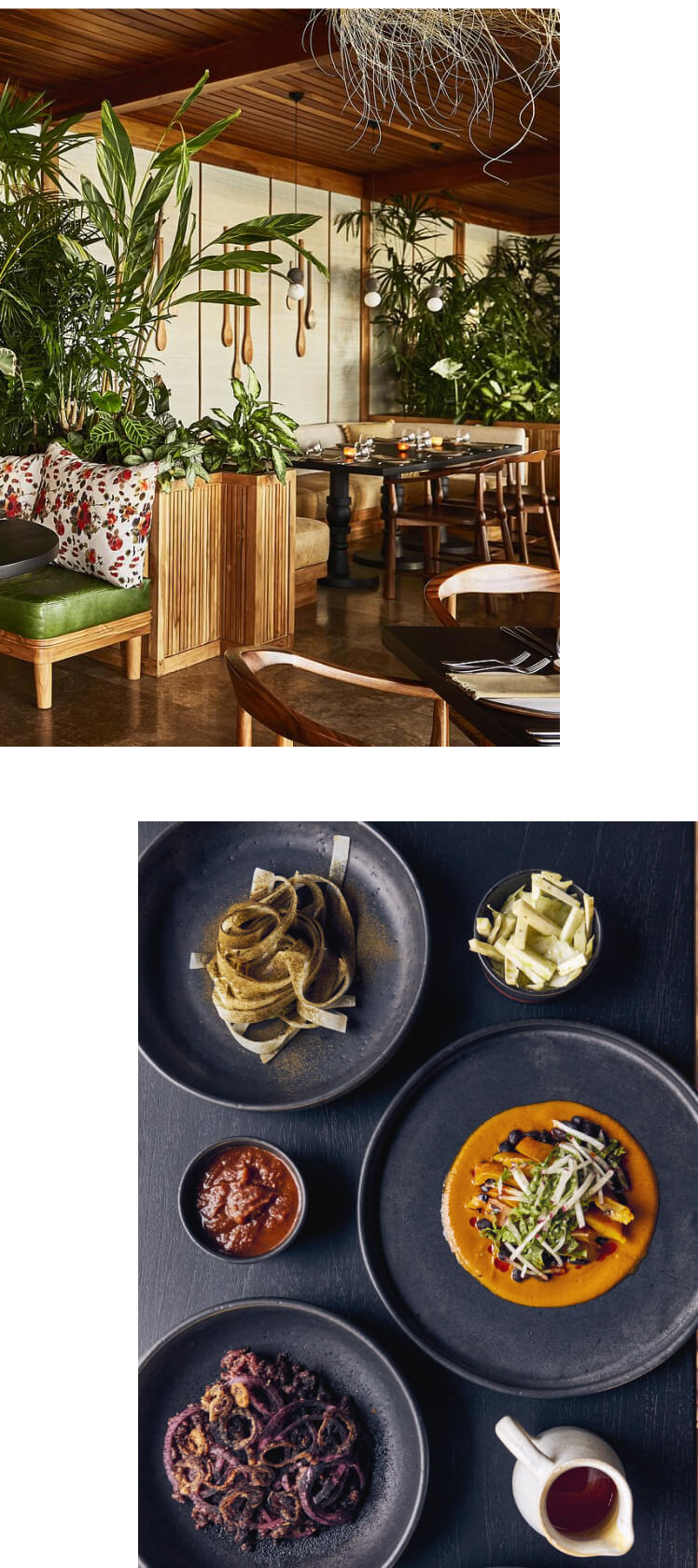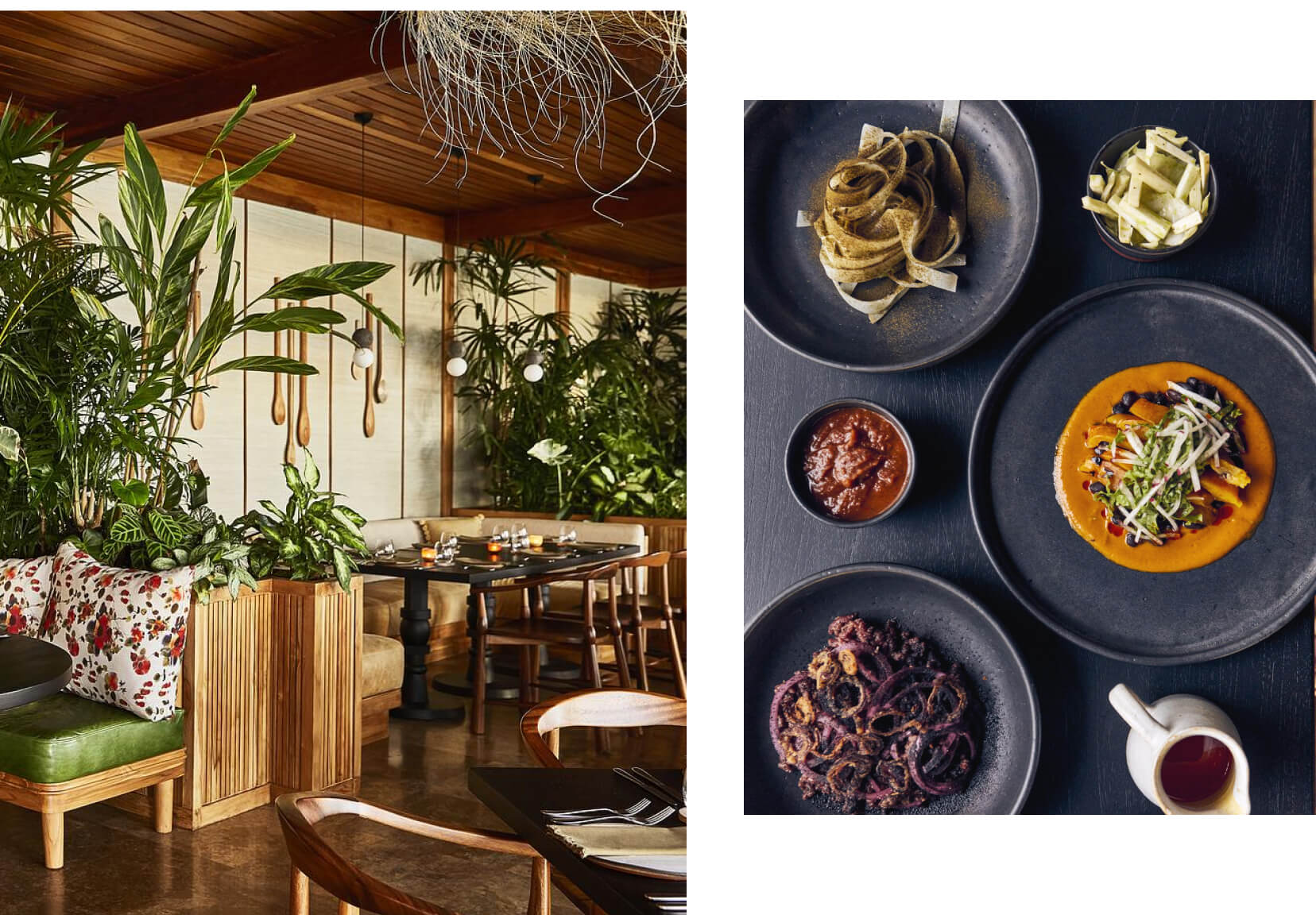 The cocktails are their own little masterpieces. There's a menu, but the mixologists can really off-road, translating an incoherent request like mine ("Mmmm, something smoky, sweet but also savory, and strong but not hangover-forceful?") into an imaginative, completely original drink you'll want to re-create at home.
One morning we set off down a jungly trail on a bird-watching hike; the yellow-headed caracara and grey-cowled wood rail were exquisite, and the caña agria, with its ruffled magenta head, was the most showstopping blossom I've ever seen. On another morning, we sipped mugs of the creamiest cashew-milk hot chocolate (as thick as the chocolate river in Charlie and the Chocolate Factory) while steeping in a secluded, vine-tangled river bath, a carved-from-the-rocks pool filled with fire-heated, herb-infused water from Rio San Ignacio, which meanders through the property. I somehow forgot my bikini and ended up skinny-dipping (you can just tell the spa attendant to keep the area private).
My husband then went off to a serene poolside restaurant for exquisitely seasoned ceviche, while I did a coffee tasting at the gorgeous Mercado (Hacienda is also a coffee farm). Two words: tahini coffee. So silky and subtly sweet, it's now my favorite way to make coffee at home. I make a cup of coffee (the pour-over set from Pala, below, is brilliant, and the rustic pattern lights up any kitchen), let it cool slightly, and dump it, along with a tablespoon of organic tahini—I like the one from Seed + Mill—into my blender. The resulting frothy, caramel-colored caffeinated elixir doesn't even need oat milk.
What other habits did I bring back with me from Costa Rica? I take longer pauses to listen to the birds outside my window. I make a batch of chef Odendaal's honey-nut granola bars on Sundays so my household is equipped with wholesome snacks for the week. I've dipped further into gluten-free baking. And I remind myself daily that breaks and vacation—whether that means stopping work early to do yoga in my bedroom or simply instating a no-phone rule for my subway commute home—are a beautiful necessity.
My Spa-Vacation Packing Essentials
It's freeing to bring just a carry-on, so I take only things that can sail right past TSA.