I thought we'd take a look at some of our favorite recommendations for workwear accessories like shoes and bags over the past year!
Like our workwear recommendations, we recommend one accessory (or desk accessory) appropriate for the office on Monday, Tuesday, and Thursday. On Mondays I try to pick a budget-friendly piece, and the prices rise on Tuesday and Thursday. I generally try to include one office shoe and one bag each week, but the third item varies — we've done watches, wallets, scarves, hair accessories, beauty products, hair products, office accessories, coats, and more. (Wednesdays are Suit of the Week, and Fridays are picks for the weekend for the Weekend Open Thread…)
These were my favorites picks of 2021 — if you're curious about older ones, here were my favorites from 2021, 2020, 2019, 2018, 2017, 2016, 2015, 2014, 2013, 2012, and 2010. 
(Please note that anything marked below with an asterisk is still available! Text links go to our post about it, picture links go to the product if it's still available.
This post contains affiliate links and Corporette® may earn commissions for purchases made through links in this post. For more details see here. Thank you so much for your support!
We are a participant in the Amazon Services LLC Associates Program, an affiliate advertising program designed to provide a means for us to earn fees by linking to Amazon.com and affiliated sites.
January: Mobile Solutions Backpack* / Samsonite
Also loved: Cabarock Tote, Tarot Cards*, Patterned Tights* (also pictured in the collage at top)
February: Hell Goddess Dish Towels* / BoredWalk
March: Lior Loafers* / Sam Edelman
Also loved: Grand Ambition Backpack*, Petite Hangers*, Cuyana Backpack*
April: Ballet Loafers* / Tory Burch (so many colors, and lots of sales!)
Also loved: Hana Crossbody, Minimalistic Backpack
May: Tall Story Tote* / Alexander McQueen (still available in some colors)
Also loved: Tourmaline Ring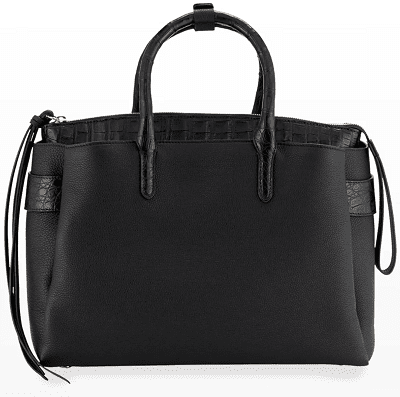 June: Cristy Tote Bag / Nancy Gonzalez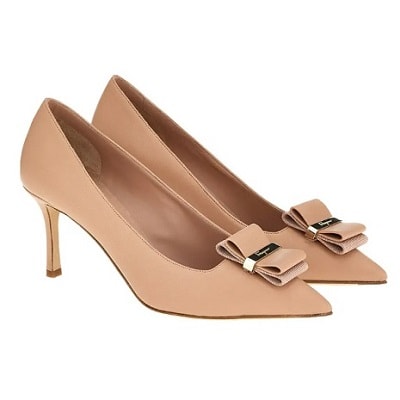 July: Winnie Pump / Salvatore Ferragamo
Also loved: Haven Laptop Bag
August: Lee Radziwill Tote* / Tory Burch (lots of other colors/prints still available)
Also loved: Hardware Flats, Maureen Flats
September: Penny Keeper* / Massimo Matteo (lots of colors left, most around $60)
Also loved: Benjamin Tote
October: Foldable Travel Duffle Bag* / Amazon (We used this recently and it is a great extra bag)
Also loved: Velvet Blazer, Peony Pumps
November: Mogul Drop Pendant* / Syna
December: Mella Pump* / Aquatalia (lots of Aquatalia still on sale!)