Serena Kerrigan's Essentials for Effing Dating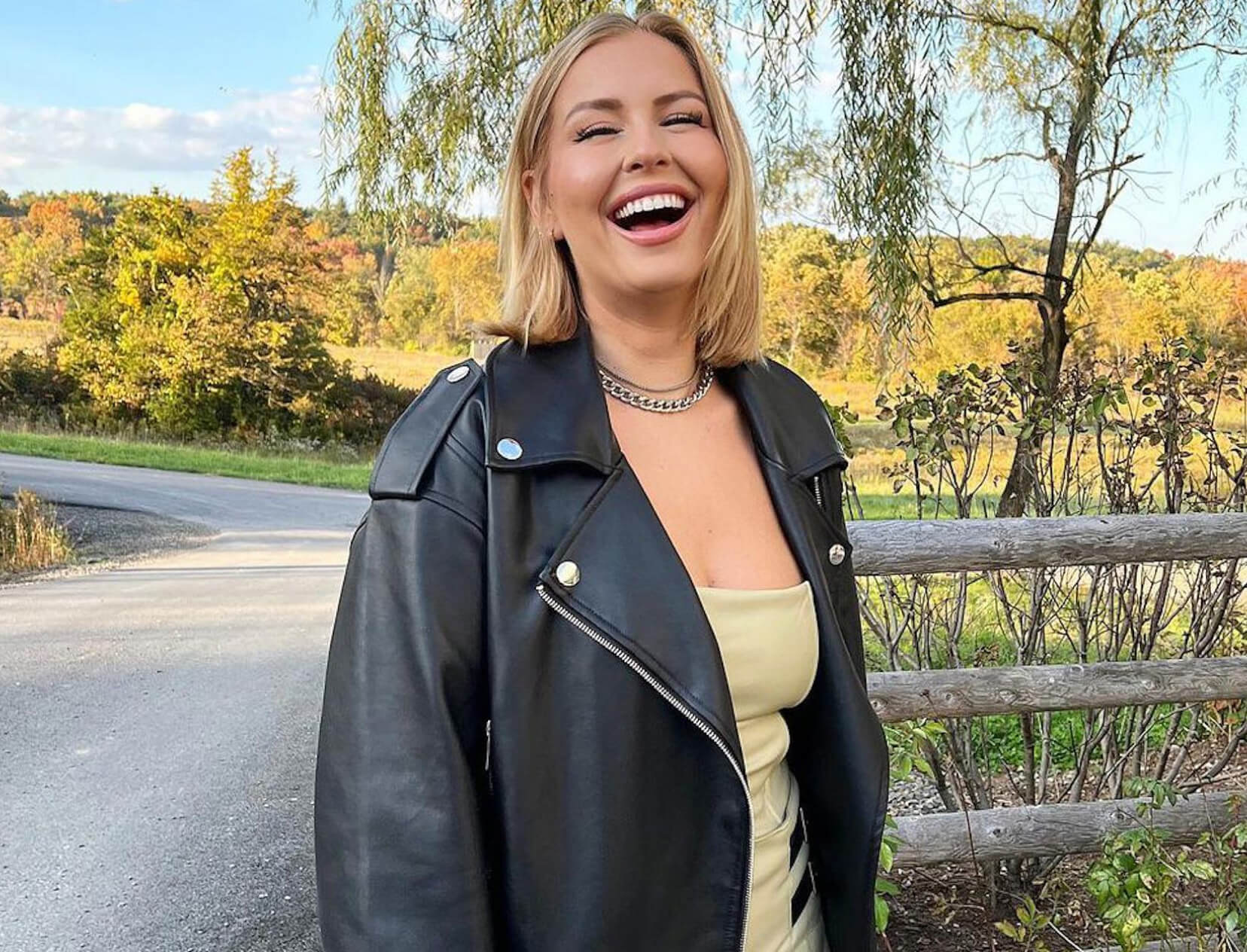 What might your life—dating life or otherwise—look like if you "did it for the plot," infusing your perspective with both curiosity and a good-humored confidence? Serena Kerrigan's approach—in her hugely popular Let's Fucking Date with SFK Instagram Live and TikTok series, her live shows, and an addictive new card game by the same name—is as deeply funny as it is practical and resonant. Now part of the NBCUniversal Creator Accelerator program, the entrepreneur and performer is focused on growing her already enormous empire and, as ever, dating. Her brilliant rule of three encourages dating three people at once to boost confidence, and we can testify: It really works. Here, her favorite things, suitable for daters and nondaters alike.
1

goop Double-Sided Wand Vibrator

I've been masturbating since before I could even walk (what…you didn't hump your coffee tables as a toddler?), so when it comes to vibrators, you bet I have opinions on my top picks. I love this one because it makes me have orgasms that give that scene in When Harry Met Sally a run for its money. You know the one. Let's just say my future boyfriend has some strong shoes to fill.

goop Wellness

Double-Sided Wand Vibrator

goop, $98

SHOP NOW

2

GOOPGLOW Cloudberry Exfoliating Jelly Cleanser

The fact that I've gone through two tubes of this tells you everything you need to know (trust me, empties are a rarity for me). Every time I wash my face with it, it's like my skin has reached enlightenment and totally been reborn.




goop Beauty

GOOPGLOW Cloudberry Exfoliating Jelly Cleanser

goop, $35/$25 with subscription

SHOP NOW

3

Queens don't need wardrobe malfunctions—we need everything in place, so our minds can concentrate on ruling the world and nothing else.

4

Freezing My Eggs

Society loves to market single women as desperately searching for a partner, but has anyone considered that we're busy chasing checks and not looking to settle for the bare minimum? While I want to have kids, I do not want to feel any pressure to follow a particular timeline, because I have an empire to run.

5

STUDS Earrings

When it comes to dating, sometimes you have to do it for the plot—step outside your comfort zone. Luckily for you, I designed a pair of earrings in collaboration with STUDS to help you do exactly that. The Max Pavé Hoop—which comes in both silver and gold—has a hidden message engraved on the inside: "Do it for the plot." It's a message from yourself, to yourself.




SFK x STUDS

Silver Max Pavé Hoop

STUDS, $54 (for a pair)

SHOP NOW

6

Let's Fucking Date Card Game

I created this game in my living room during lockdown, after creating the first Instagram Live reality show, Let's Fucking Date, where I went on virtual blind dates with 50 men in under a year. (Still proudly single!) The game is split up into four sections: First Base, Second Base, Third Base, and Home Run. The higher the base, the hotter the question. I wanted to make a game where people felt comfortable sharing their experiences, opinions, sexual preferences, and feelings, creating more opportunity for intimacy. (And the best sex of their lives, too, duh.)




Let's Fucking Date

Let's Fucking Date Card Game

Let's Fucking Date, $25

SHOP NOW

7

I know: another social media app? But what if I told you BeReal was the equivalent of having a photo diary? One photo a day to chronicle your life in a way that you never would on a more public-facing photo app.

8

Mirror

I have had my eye on this mirror for over a year. When it comes to your relationship with yourself, I created the SFK Mirror Challenge: I by no means created mirror affirmations, but I encourage my community to talk to themselves in the mirror the same way they would hype up a best friend. This is one of the tools that have given me the confidence to pursue my dreams.

9

Heretic Dirty Suede

If there's one thing that you want to be known for, it's how good you smell. A spritz of this will make anyone want to lean a little closer.




Heretic

Dirty Suede

goop, $165

SHOP NOW

10

Claimed Podcast

I've been listening to the Claimed podcast by Anna Rova to help me unlock my feminine energy on my green AirPods Max (if I'm not blasting "Anti-Hero" by Taylor Swift).