Trust Bulgari to kick off high jewellery season in the most epic way. Held in Venice at the extraordinary Palazzo Ducale, the two-night extravaganza saw the good and glamorous flock to the Floating City to celebrate the house's new Mediterranea high jewellery collection. And for over 40 years, one remarkable woman has been responsible for realising the Roman jeweller's fantastical creations: Lucia Silvestri, Bulgari's Jewellery Creative Director. Fresh off the house's magnificent showing, we sit down with Silvestri to discuss the Mediterranea high jewellery collection, her favourite pieces from the collection and her upcoming adventures.
The theme of this year's high jewellery collection is Mediterranea. I wanted to ask you if you have a specific memory you love that is connected to the Mediterranean.
I have so many memories about the Mediterranean, from Rome to Sicily to Greece, to Africa. It's a journey, and I loved this theme from the beginning, because it's a journey. And all the places that inspired me, I've been there many times, starting from Rome and Naples, Palermo, Greece, so it's very inspiring.
How would you describe the spirit of this high jewellery collection?
It's a combination of cultures. We have a lot of countries around the Mediterranean, and it's really a combination of cultures. So for instance, and this is an example of one of the best combinations [NB: see photo below] — when I started to think about this necklace, I started with mandarin garnets that reminded me of the deserts of Morocco, and the flavour and spices of Morocco. I thought that it could be the right combination — this very sparkly, warm [stone], full of sun and fiery colour — with something more delicate, and in this case, we use citrines.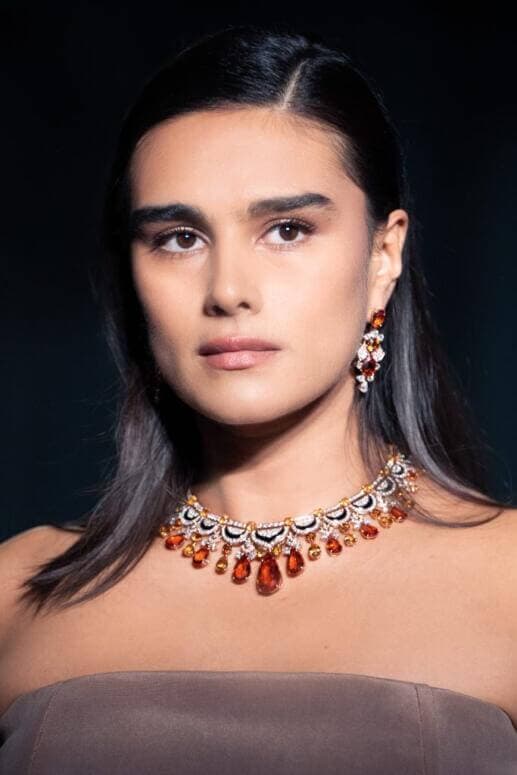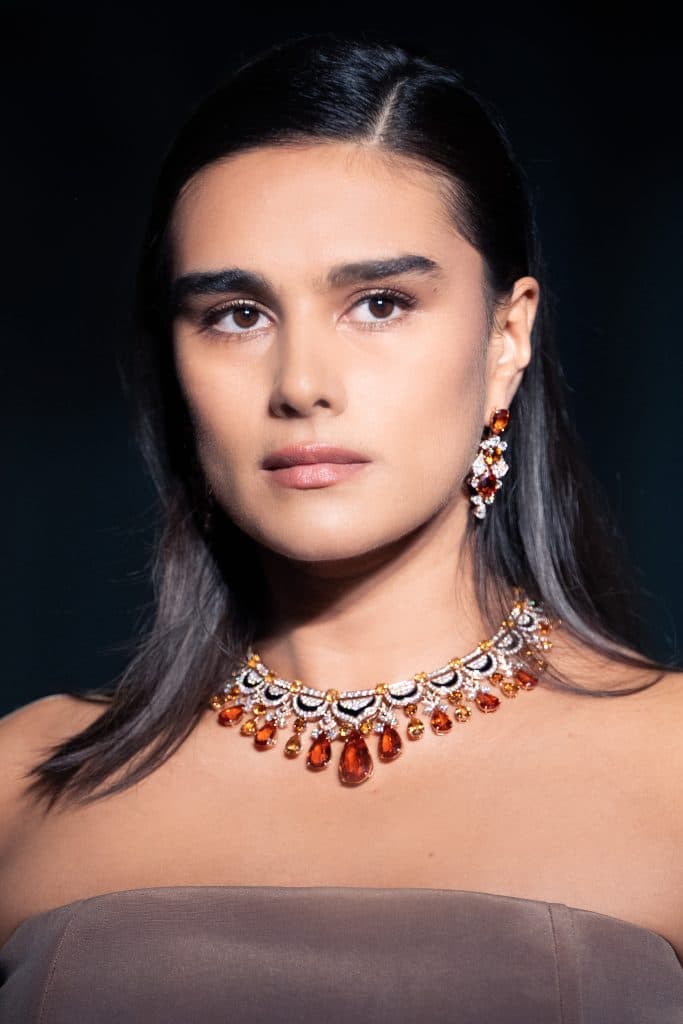 It's the first time that we used mandarin garnets and citrines together in high jewellery — it's a new combination. Every year, we have a new combination, and this year, this is one of these new combinations. The idea is very much Morocco: its desert, dunes and spices. And here, there is Venice, with the windows — the motif is from Venice — so this is really a combination between two cultures. I like the idea of this combination and the craftsmanship. It's really amazing. It's a piece of art.
It's wonderful. You can look at it from the front and the back.
I love it, this is my favourite necklace. I started from the gems: I bought the gems one by one, and then we cut them in a perfect way, in a Bulgari way. Now, it is our masterpiece.
My next question also relates to gemstones, because you've always said that gemstones are always the centre of your ideas. What were some of your favourite gemstones to work within this collection?
This collection? It's very difficult… I love this one [NB: see photo below] because it has more than 200 carats of emeralds and I love this one in particular because I followed the cutting of the gem. At the beginning, when I saw the gem, it was not polished, not cut, and I discussed with the owner of the gem because I saw a sugarloaf and he was thinking about a faceted stone. So I tried to convince them that for Bulgari, the best way to use the gem was making it a sugarloaf, and in the end, I convinced him that this was the best way, with these very smooth corners. It is not sharp, it is very feminine, very gentle, and so we could think about a very gentle, elegant necklace. And it is versatile, so you can wear it without the emerald or the pearls, or together.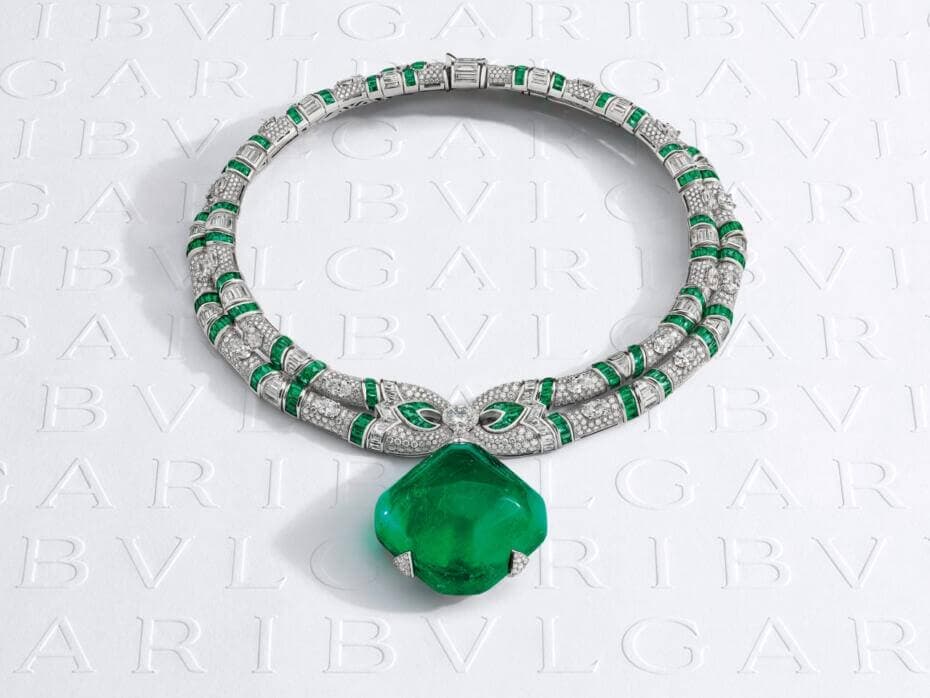 Highly transformable as well. What is your favourite piece in the whole collection?
It's difficult, but I love this one [NB: See below].
Because of all the combinations of the mandarin garnets and everything?
Yes, because the inspiration was so unique.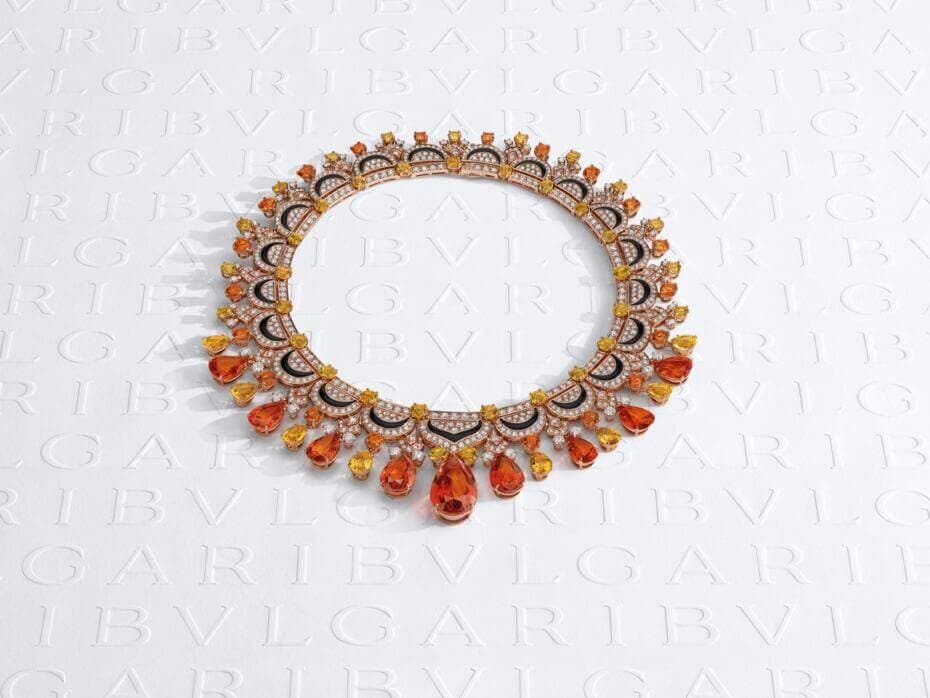 And what was the most challenging piece to make in this collection?
Every piece is very challenging [laughs]. We like to have a challenge from the craftsmanship, from the creative point of view. The Serpenti is very challenging, because the craftsmanship evolves every year, and every year it gets better. So, everything is a challenge.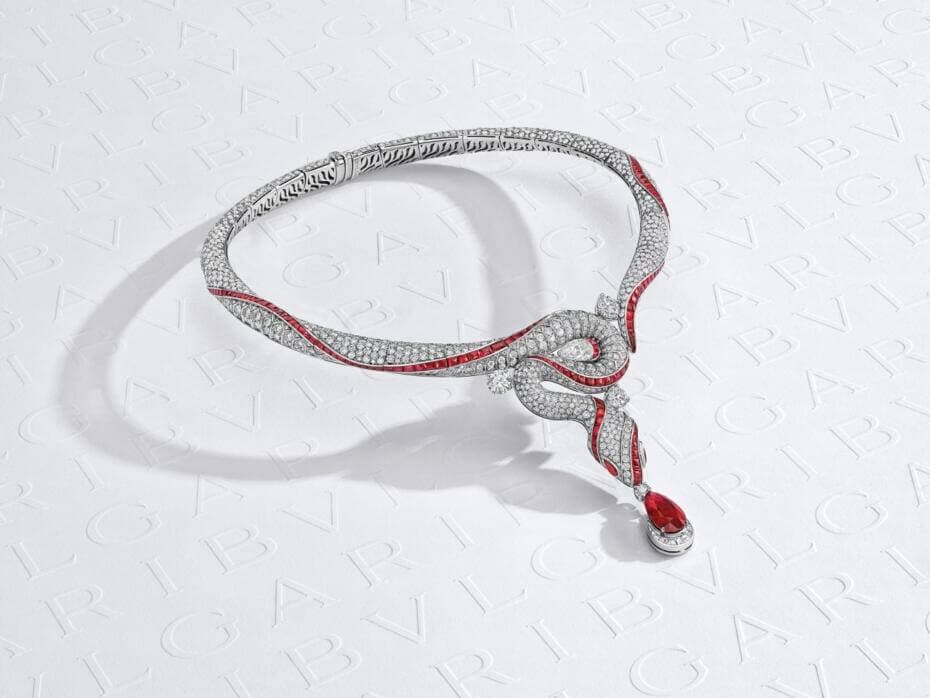 I'm sure you've travelled to Venice many times. What are some of your favourite places to visit in Venice?
The Palazzo Ducale is really a surprise for me. I've seen the Palazzo Ducale many times, but yesterday and the day before yesterday, that room [NB: the Sala dello Scrutinio] was amazing, so inspiring. That was my first time, so I was looking at the ceiling and I dreamed about new necklaces, new rings and new earrings and a whole collection in one night.
So we might see a collection inspired by Venice in the future?
My inspiration comes from travelling. Venice is one place [that inspires me], and, of course, Rome. I cannot forget that Rome is always our first source of inspiration.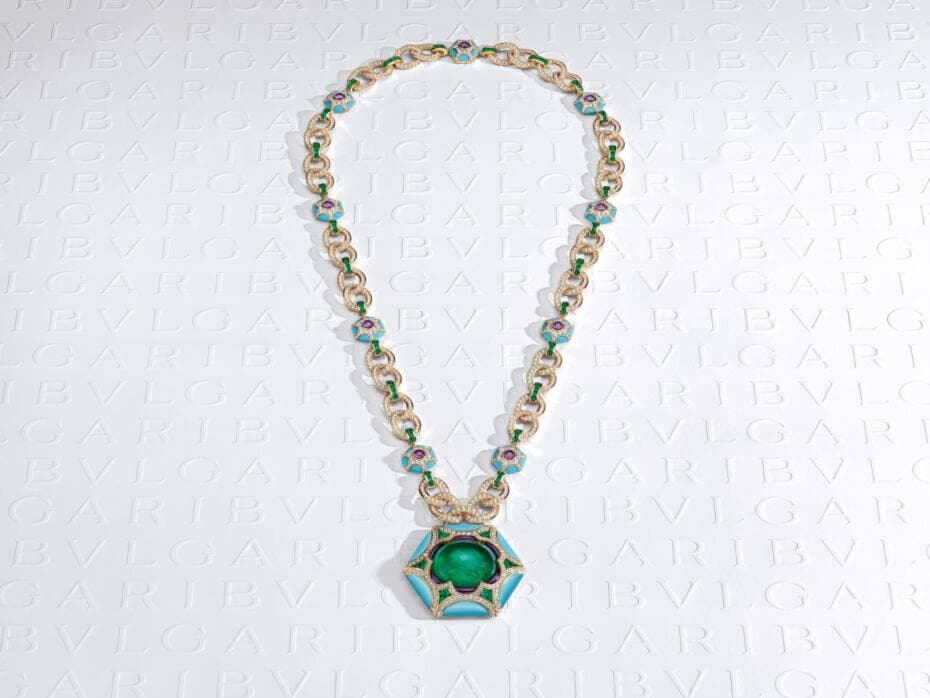 I'm always very struck by your very tactile approach when it comes to designing. When I was watching Inside the Dream last year, I saw that you picked up the gems, you played around with it, mixed and matched them. I'm very interested to know, why do you still do what you do? Why are you still inspired to keep designing?
Because I love what I do. It's not really a job, it's a passion — and I feel that you can feel the passion behind our jewellery. We continue to do it with a great passion, not only because of me, but because our team — and all the teams around me — are passionate. From artisans, to designers, to the buyers, we do it with joy. We enjoy the energy of the gems, and we cannot forget that we are working with a gift from nature. This gift makes me happy, so I'm happy to work every time. I don't work, I play.
And for my last question: you travel so much. So where are you off to next? What will be your next adventure?
My next adventure is not really an adventure, but I'm visiting Japan because of the high jewellery presentation there. I love Japan.
This article first appeared on Grazia Singapore.
For more jewellery reads, click here.