Just like a parachute billowing in the wind, Parachute's luxury bedding is designed to harness the earth's natural beauty through neutral hues, impossibly soft natural fibers, and sustainable materials. And just like all skydivers before they cut away, we're (free) falling for Parachute's tonal collection of elevated home essentials. But instead of falling into the great abyss, we're falling into Parachute's cloud-like comfort bedding and luxury linens. Geronimo!
At a glance
Behind the brand
History of Parachute
Parachute founder, Ariel Kaye, first experienced the overwhelming decadence of high-quality linen whilst studying abroad in Italy and traveling the Amalfi Coast. After practicing her Italian and conversing with local artisans, Ariel checked into a boutique hotel, where she fell into the most sumptuous sheets. The next morning she woke up from one of the best sleeps of her life, and became determined to find similar sheets back home. 
Once arriving back home in California, Ariel embarked on her quest to acquire Amalfi-boutique-worthy bedding. And after trying out various brands, she was disappointed with what she perceived to be a low-quality, unsustainable market. And so, in 2014, she established Parachute Home. 
Parachute home launched with a collection of luxury linens and sumptuous sheets. But pretty soon, the brand extended to other home essentials. Ariel had always been passionate about home decor and even had an interior design blog, so Parachute was a natural fit for the young entrepreneur. From the get-go, Ariel was obsessed with quality and comfort. The first thing she did was book a trip to Europe in search of expert craftsmanship and skilled artisans. The brand's careful attention to detail distinguished them from the rest. And in 2016, Parachute received $10 million in funding. 
Millions of raving reviews later, Parachute continues to dream big with home essentials for elevated everyday living.
Interesting facts about Parachute
The name parachute is inspired by the movement of fabric when you make your bed. The visual representation marks the start of a new dawn in luxury beddings. As your sheets billow in the air like a parachute, the scent of fresh, crisp linen fills the bedroom and we're instantly reminded of the new opportunities and exciting prospects that await. But all good days start with a great night's sleep. And you can't have that without quality bedding like Parachute's. 
Parachute prioritizes comfort and sustainability, but style is also important for the eco-chic brand. Parachute founder, Ariel Kaye, has always loved home decor and even started an interior design blog before launching Parachute. Parachute's distinct color palette reflects Ariel's background in design as well as her understanding of how color creates ambiance in a room. From cool tones to warm tones, Parachute harnesses the natural beauty of neutral hues—with an accent color here or there to make the room pop. 
Parachute was conceptualized in a small luxury boutique on the Amalfi Coast. And so today, the brand is giving back to the hospitality industry by enhancing guest experiences with its Hospitality Program. The Hospitality Program provides discounted hotel bedding to all hotel managers, designers and business owners with more than 10 properties (with at least 15 rooms each) in their portfolio. 
Besides helping hotels create the best possible experiences for guests, Parachutes is helping Black-owned businesses with its Home for Dreams Initiative. The Home for Dreams Initiative supports Black entrepreneurs by providing capital, advisory meetings and brand amplification through its various social channels. With this initiative, Parachute recognizes that many Black entrepreneurs are not given equal access to connections or capital. And so they are committed to doing something about it, raising awareness and closing this inequality gap in as many ways as they can.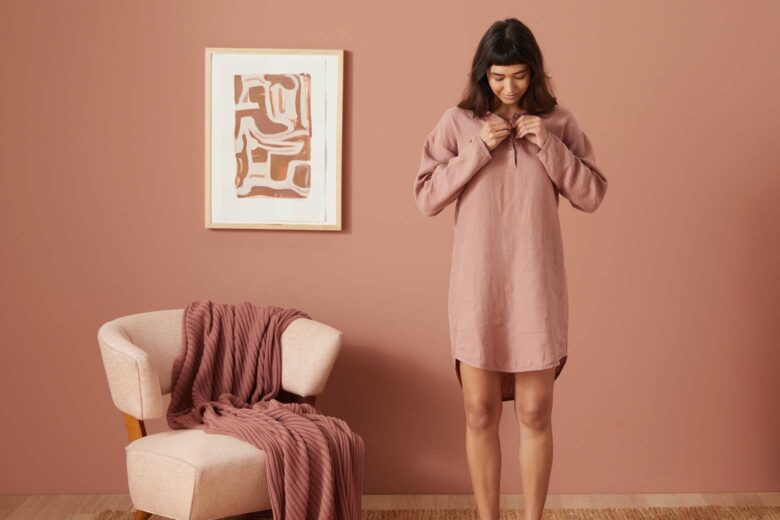 Parachute product range
Parachute started as an online-only, direct-to-consumer company focused on creating impeccable bedding products. However, since its inception in 2014, the luxury brand has expanded beyond the bedroom into all areas of the home.
Parachute bedding includes luxury sheets, duvet covers, pillows and blankets. Bathroom accessories include towels, mats and shower curtains. As one of our best loungewear brands, Parachute also has some of the comfiest sweat sets. While other home essentials include throws, lighting, bedside tables, dinnerware, sofas, dog beds, baby toys and some of our all-time favorite scented candles. 
Signature materials and craftsmanship
We're no longer counting sheep to sleep. Instead, we're giving them a better home with luxury sustainable linens. With comfort and sustainability at the forefront of all Parachute home essentials, the eco-chic brand is confident that the two should never have to be mutually exclusive. 
As a Carbon Neutral Certified brand, Parachute has implemented various initiatives to greatly reduce its carbon footprint and offsets the difference with reforestation programs. Parachute reduces its footprint through responsible materials, ethical manufacturing and circular programs. In 2022, the brand introduced an organic cotton collection and Parachute aims to transition all cotton collections to 100% organic cotton by 2024. The brand's organic cotton is GOTS-certified, meaning that it is void of harmful chemicals and dyes. And it requires far fewer resources to produce. 
Parachute also uses Oeko-Tex-certified materials. Oeko-Tex materials have passed stringent testing to ensure that they are void of harmful levels of over 100 different chemicals that are known to be harmful to humans and the environment. When it comes to sourcing its down, all of the down used in Parachute bedding meets the Responsible Down Standard and upholds the Five Freedoms of Animal Welfare. And in 2022, the brand also introduced its first circular program—the Recycled Down Pillow— which uses sanitized down from returned Parachute pillows to make new ones.  
Where is Parachute made? 
While Parachute home essentials are designed in Venice Beach, California, they are manufactured around the world depending on various product specifications. As one of our favorite brands, Parachute is obsessed with quality and sustainability. And so Parachute founder, Ariel Kaye, has traveled around the world to vet the brand's manufacturing partners firsthand. 
As the brand's flagship collection, all Parachute bedding is created in a family-owned factory in the Guimarães region of northern Portugal. Owned and run by the founder's great-grandchildren, the factory speaks to the generationally passed down skill and passion that goes into European craftsmanship and Parachute's high-quality bedding. 
Brand values
| | |
| --- | --- |
| Vegan options | Yes |
| Carbon-neutral | Yes |
| Gives back | Yes |
Our favorite finds from Parachute
Parachute Linen Sheets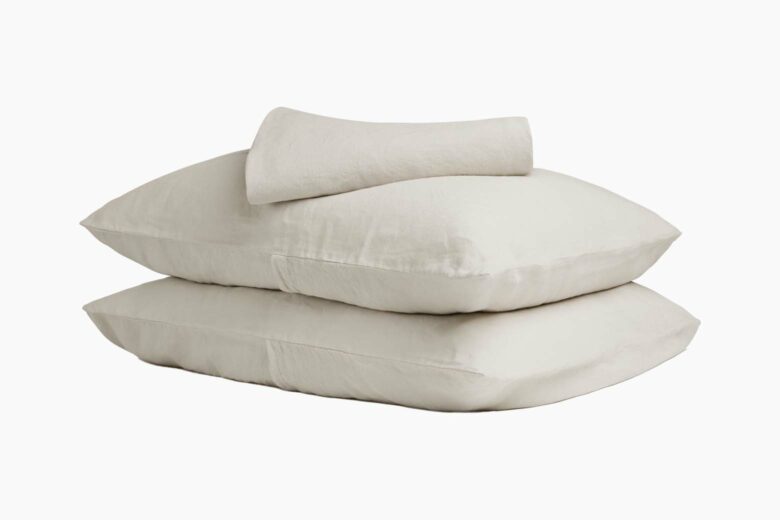 Parachute bedding is where it all began. And it's the place to start if you're yet to get acquainted with the brand's luxury linens. We especially recommend adding this Parachute sheet set to your cart before you look any further. Made in Portugal from the finest, breathable, European linen fibers, the set includes a pillowcase and Parachute linen sheets. And as some of our best bed sheets, not only are these Parachute sheets comfort-conscious, they're eco-conscious too. 
Parachute Bathrobe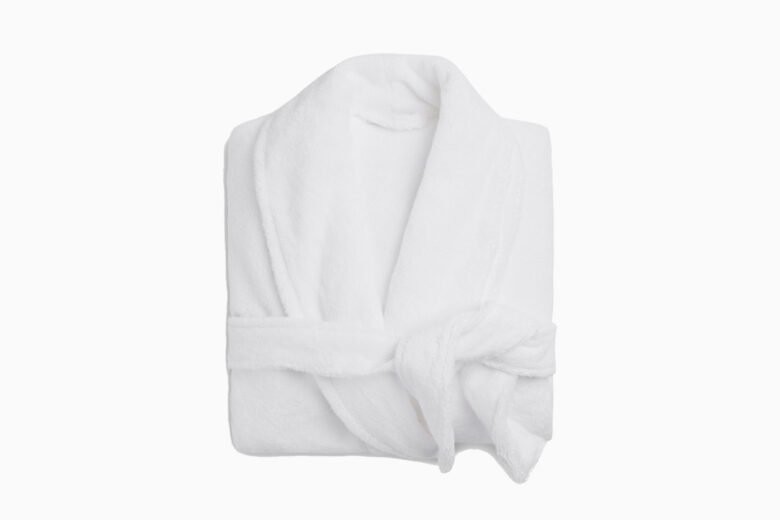 We've already mentioned Parachute for having some of the best robes for men and women. Parachute's Classic Cotton Robe is made from 100% long-staple Turkish cotton. And whilst the super-plush material is irresistibly soft and decadent, the natural fiber is also temperature regulating, perfect for wearing year-round. We particularly love this bathrobe in white for a spa-like feel, but the brand's full collection of neutrals is equally beautiful. 
Parachute Slippers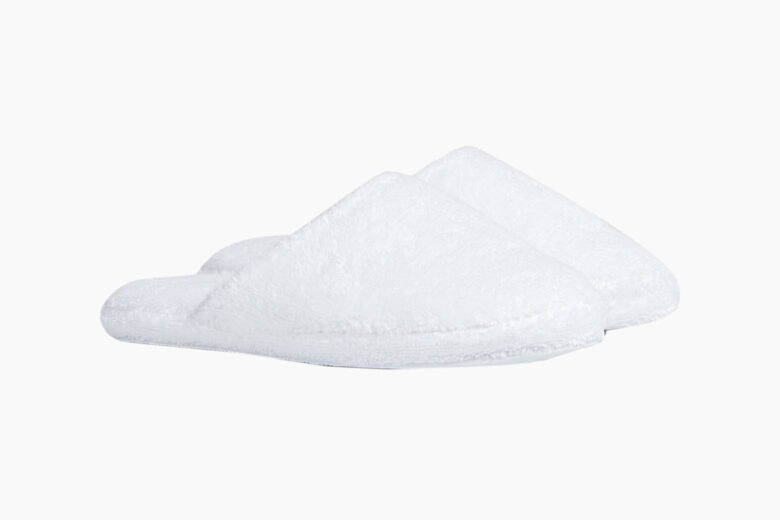 Every spa-ready robe calls for a matching pair of spa-ready slippers. Enter: some of our best slippers for men and women to make every day feel like a spa day. Parachute's Classic Turkish Cotton slippers are made from the brand's signature long-thread Turkish cotton. Deep-rooted in Turkish culture, the natural fiber is naturally breathable and irresistibly soft. While the slip-on style is easy to slip on after a long soak in the bath. 
Parachute Mattress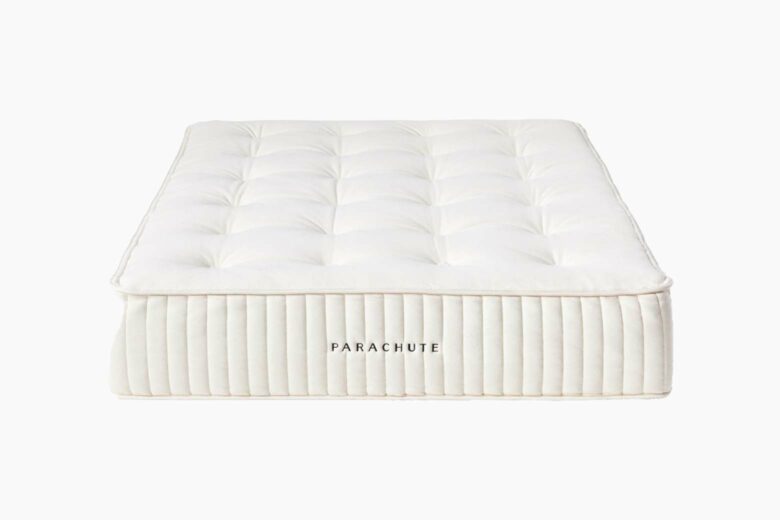 Parachute's luxury sheets are almost good enough on their own. But to really transform your bedroom into a five-star hotel, we recommend adding in a Parachute mattress. Renowned for combating insomnia, this Eco Comfort Mattress is how we sleep at night. Guilt-free and eco-friendly, the every night essential is made from 100% Organic Cotton. And as one of our best luxury mattresses, this Parachute mattress is designed to offer superlative support, pressure point relief and spinal alignment. 
Parachute Towels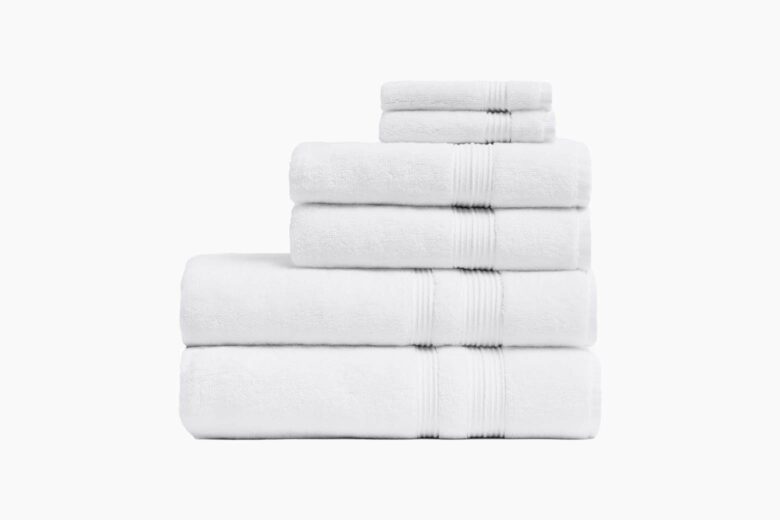 As much as we love our best beach towels for coastal excursions, we adore these Parachute bath towels for enveloping ourselves indoors. Made from the same irresistibly soft, long-thread Turkish cotton found in the brand's best selling robes and slippers, these sumptuous bath towels are the perfect matching addition to your Parachute bath collection. Plus, the brand's signature Aerocotton Technology makes them super absorbent and surprisingly quick-drying. 
Where to buy Parachute
While Parachute has beautiful brick-and-mortar stores scattered around the US, our favorite place to shop the brand's full collection of elevated home essentials is the official Parachute online store. 
Parachute price
Featuring premium materials and superlative quality craftsmanship, Parachute is considered a luxury brand, despite being more affordable. By working directly with its manufacturers and selling directly to consumers, the innovative label is able to cut out unnecessary costs, making it more affordable without compromising quality. Our favorite linen sheet set is priced at $189-$229. And the brand's best-selling robe is priced at $109.
Parachute Home discount code
The Parachute Sale page features a special collection of last-chance items at discounted prices. Discounts range from 20% to 40%, but if you have your eye on something, you'd best act quickly as all Last Chance items are soon to be retired. 
Parachute shipping
Parachute only offers shipping within the United States, including Alaska and Hawaii. The brand offers free carbon-neutral shipping on all domestic orders. Shipping typically takes 3-10 business days. The brand also offers expedited shipping outside of peak times. Expedited shipping takes 3-4 business days and costs $20. 
Parachute return policy
Parachute mattresses come with a 100-day trial period and can be returned for a full refund within 100 days of purchase. All other Parachute items (excluding Parachute sale items) must be returned within 60 days of purchase to qualify for a refund. Items can be returned by mail, in store or at a Happy Returns Bar. 
Brooklinen vs Parachute
Parachute is a great alternative to Brooklinen. Both brands are organic. Both brands use the highest quality, irresistibly soft materials. So what is the difference between the two? 
Brooklinen is slightly more affordable than Parachute. However, Parachute places a greater emphasis on sustainability, ethical manufacturing and social initiatives. Plus, we adore Parachute's collection of natural hues and nature-inspired aesthetics. 
Frequently asked questions about Parachute
Is Parachute a luxury brand?
Despite its more affordable price tags, Parachute is a luxury brand. Featuring a vast collection of elevated home essentials, the brand only uses premium materials and expert craftsmanship. All Parachute manufacturing partners are vetted by the quality-obsessed founder herself. And all of the brand's luxury materials are carefully sourced for their unparalleled comfort and sustainability.
Where is Parachute Home from?
Parachute Home was launched in Venice Beach, California in 2014. This is where the brand's products are designed before they are manufactured around the world. As its flagship collection, all Parachute bedding is produced in a small family-run factory in the north of Portugal. Check our in-depth Parachute Home story to learn more about the brand.
Who is the owner of Parachute Home?
Parachute is founded and owned by interior-design enthusiast, Ariel Kaye. Ariel launched the brand in 2014 in California after experiencing the most sumptuous sheets in the Amalfi Coast. On her return home, she struggled to find anything similar—and so Parachute Home was born.
Is Parachute Home ethical?
As one of our most ethical and sustainable brands, Parachute places a huge emphasis on helping others and protecting our planet. Parachute is one of the only carbon-neutral certified home brands. It uses sustainable materials and ethical production practices to reduce its carbon footprint, whilst various positive initiatives offset the rest. Parachute also helps businesses without equal opportunities launch with its Dream for Home program.