New-Season Knits, Purses, Jackets, and More to Add to Cart Now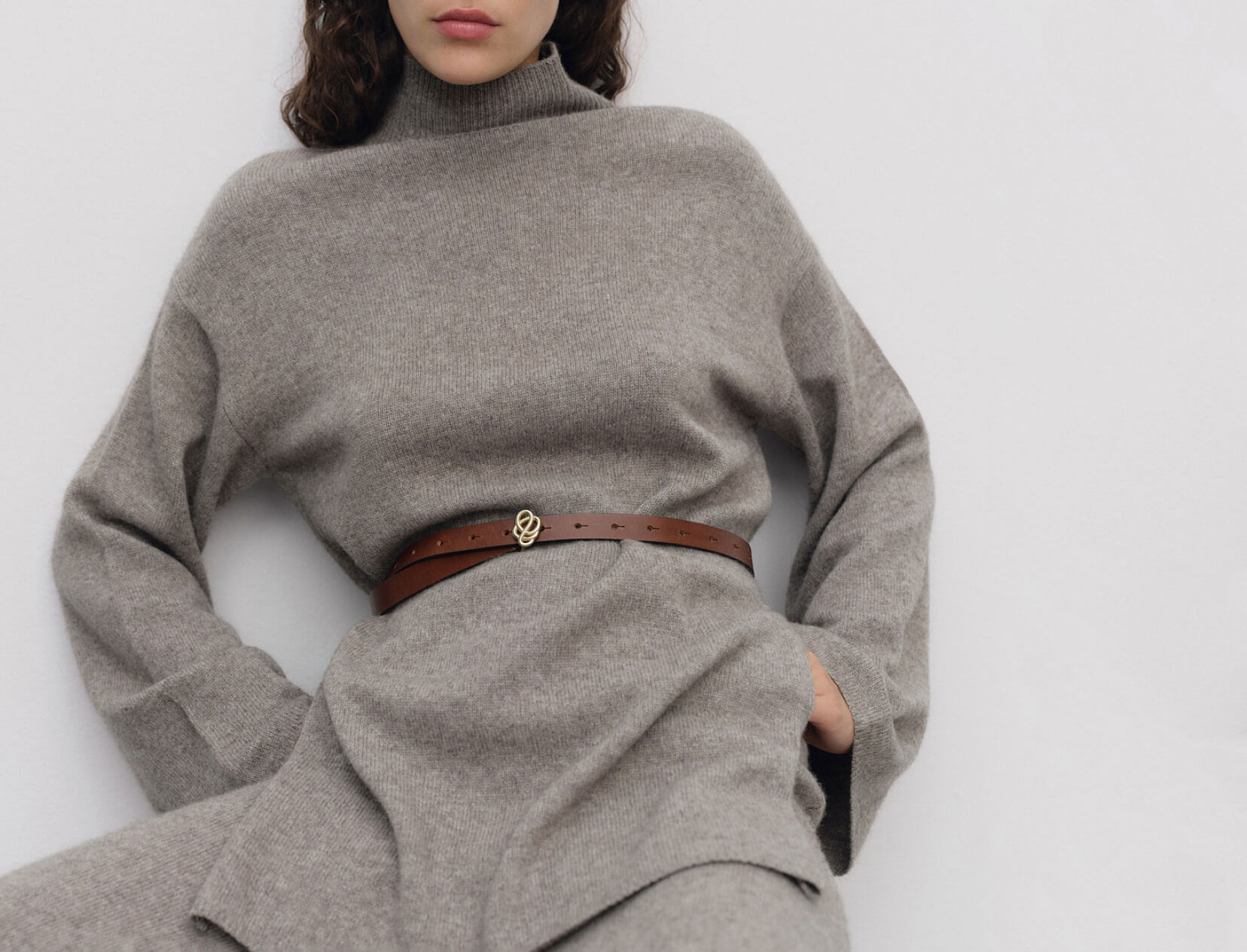 Photo courtesy of By Malene Birger
One way to embrace fall's new-beginning energy: Take stock of your closet and pick a few considered upgrades that, styled with what you already have, can elevate your typical fall uniform—or, in some cases, create a new fashion formula for you to follow for seasons to come. The pieces currently topping our add-to-cart list? A neutral knit set that's chic and cozy. Sleek accessories that breathe new life into summery prints. Chic, ladylike bags. And easy jackets to keep you warm as temperatures drop.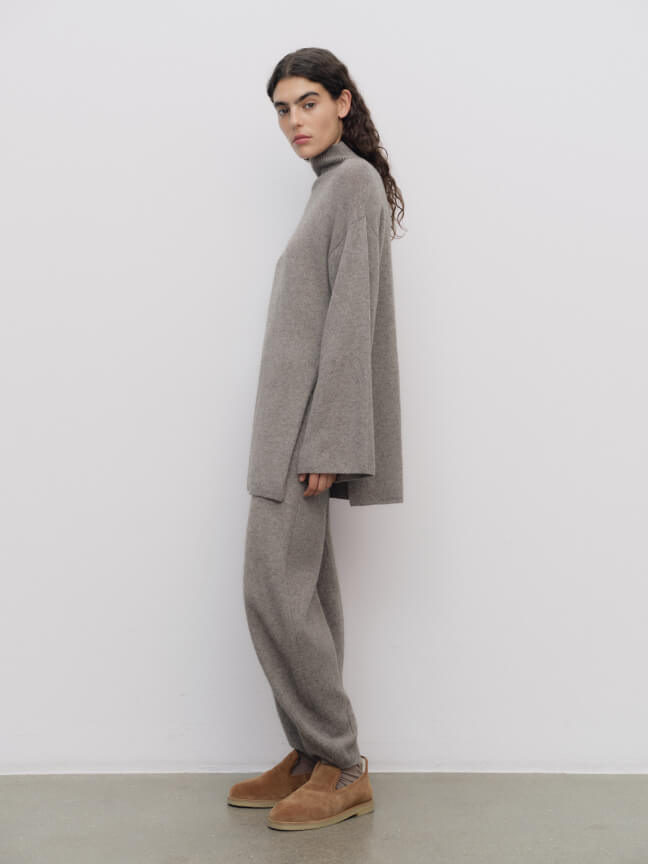 Photo courtesy of By Malene Birger
INVEST IN NEW KNITS
What better way to welcome the newly crisp air than with a neutral knit that's cozy enough to curl up on the couch in yet still cute enough to venture outside in. We particularly love this taupe set from By Malene Birger: The longline top has elegant wide sleeves, the rounded pants taper neatly toward the hem, and it's all done in a fine, soft blend of wool and yak hair. Pair it with smoothing foundational pieces for a clean-lined silhouette.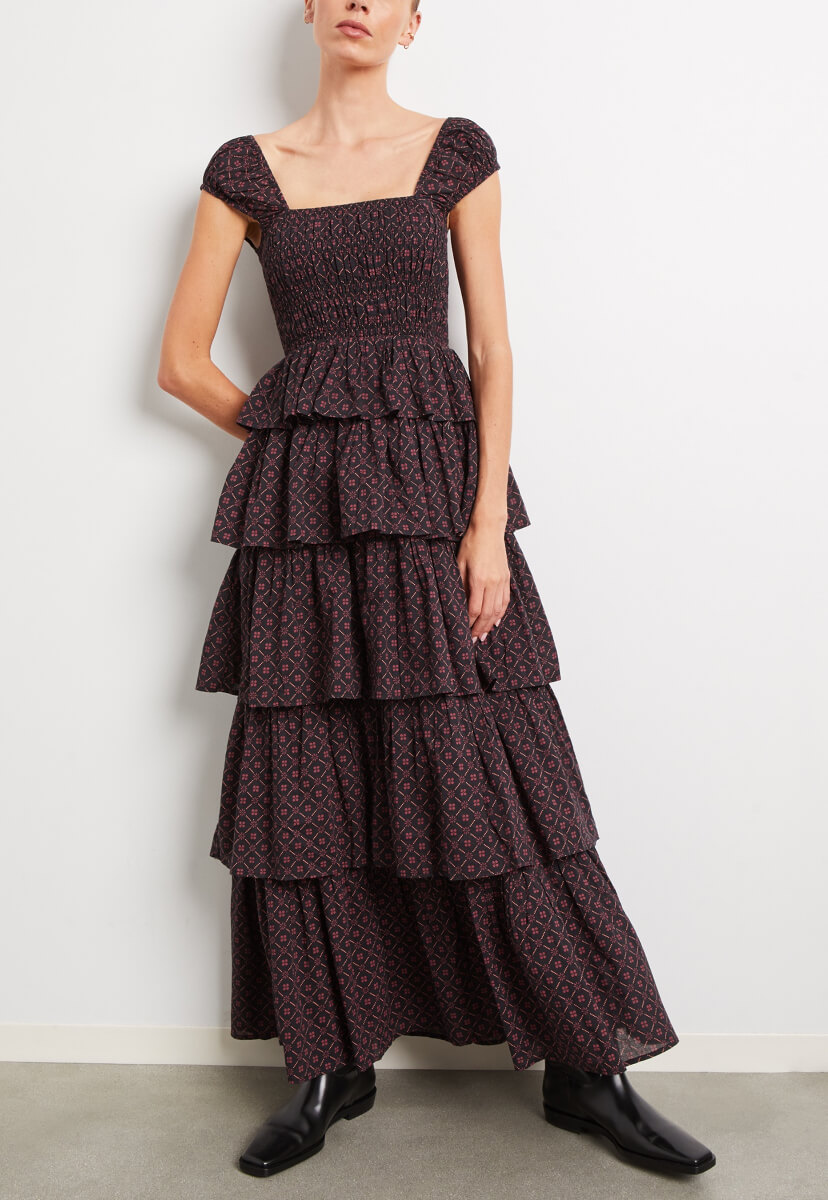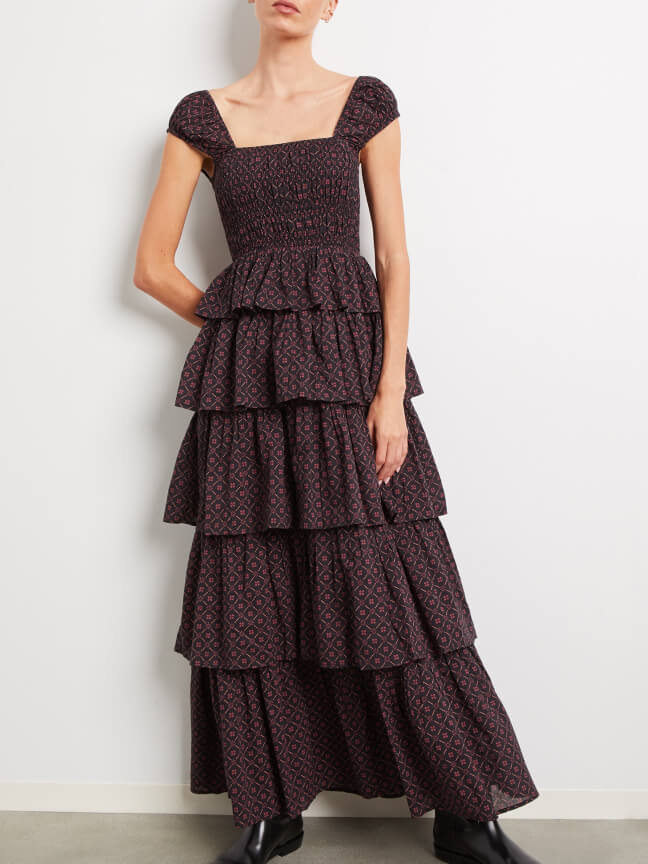 STRETCH YOUR SUMMER PRINTS
Some simple styling choices can afford your summer-leaning prints a second act as temperatures drop. Opt for dark-hued plus-ones—sleek black Chelsea boots, a slouchy navy knit, or a simple clutch in soft black lambskin—to set a moody tone that feels appropriate for the new season.
Wear It With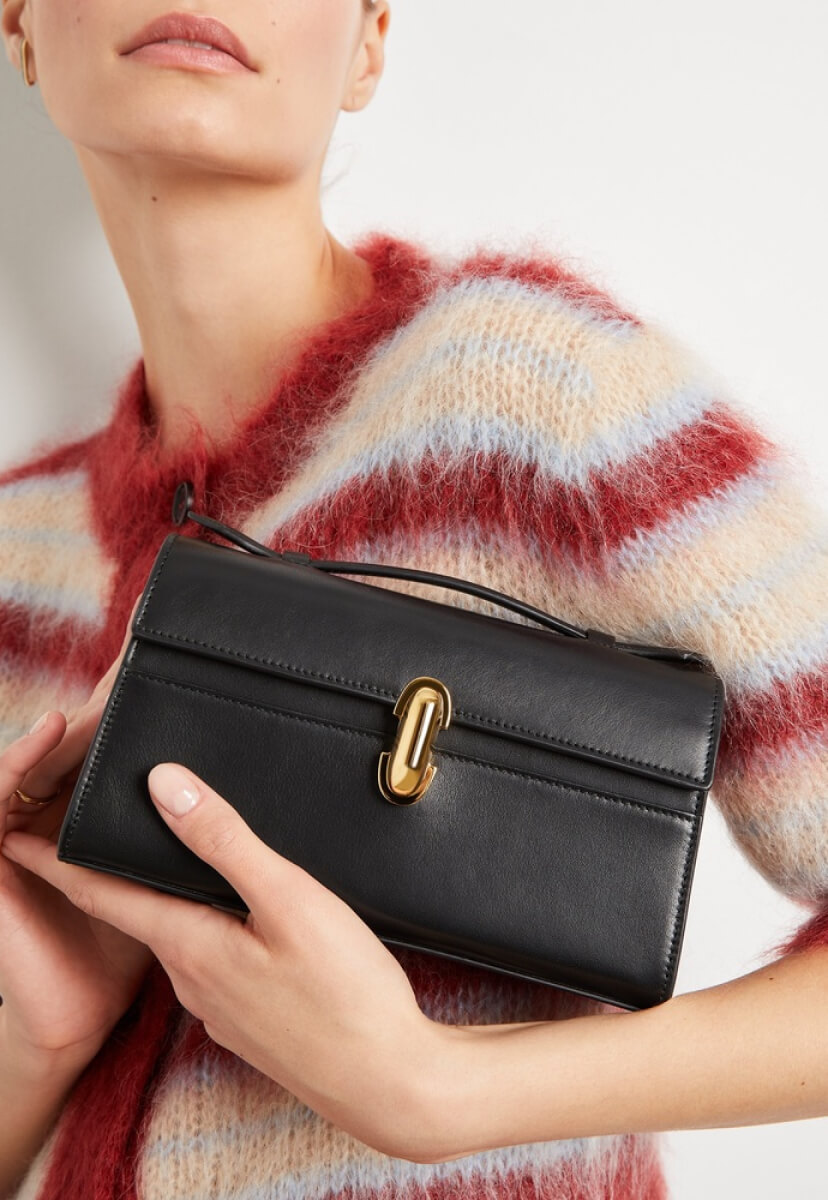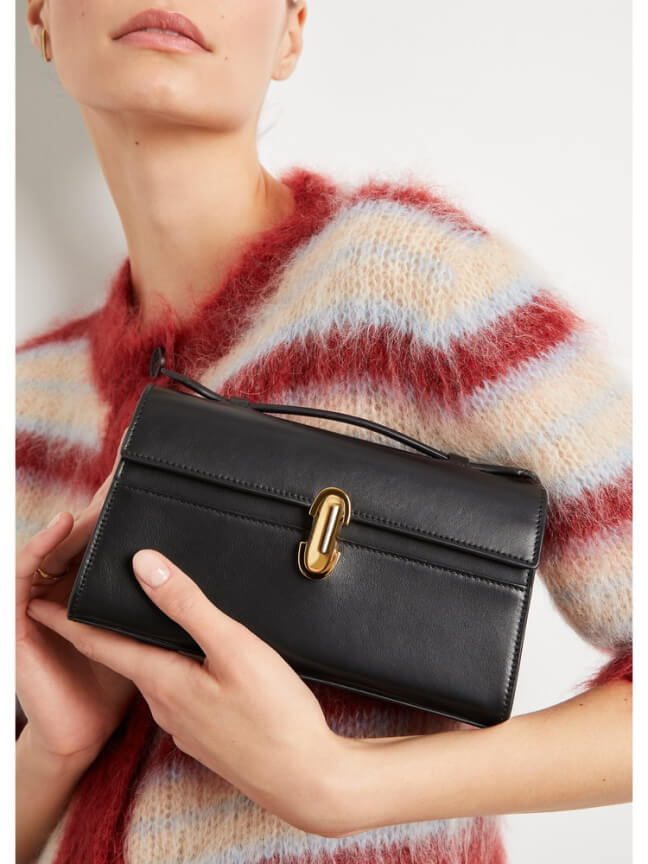 FIND YOUR PROPER PURSE
There's something undeniably appealing about a proper purse: Smaller than a carryall, bigger than a clutch, prim but not prissy—the right one can elevate just about any outfit. Our favorites at the moment are sleek and structured, done in smooth, supple leathers with simple hardware that adds a touch of polish.
MARNI CARDIGAN, goop, $1,150;
SAVETTE POCHETTE, goop, $1,190
KEEP YOUR WORKWEAR STAPLES FRESH
A trim tea-length pencil skirt. Tailored trousers in a versatile neutral hue. A crisp his-for-her button-down or a soft, slim knit. These classics are workwear staples—trendproof, seasonproof, but never boring. Style them with streamlined accessories, like a chic carryall or a sculptural gold pendant.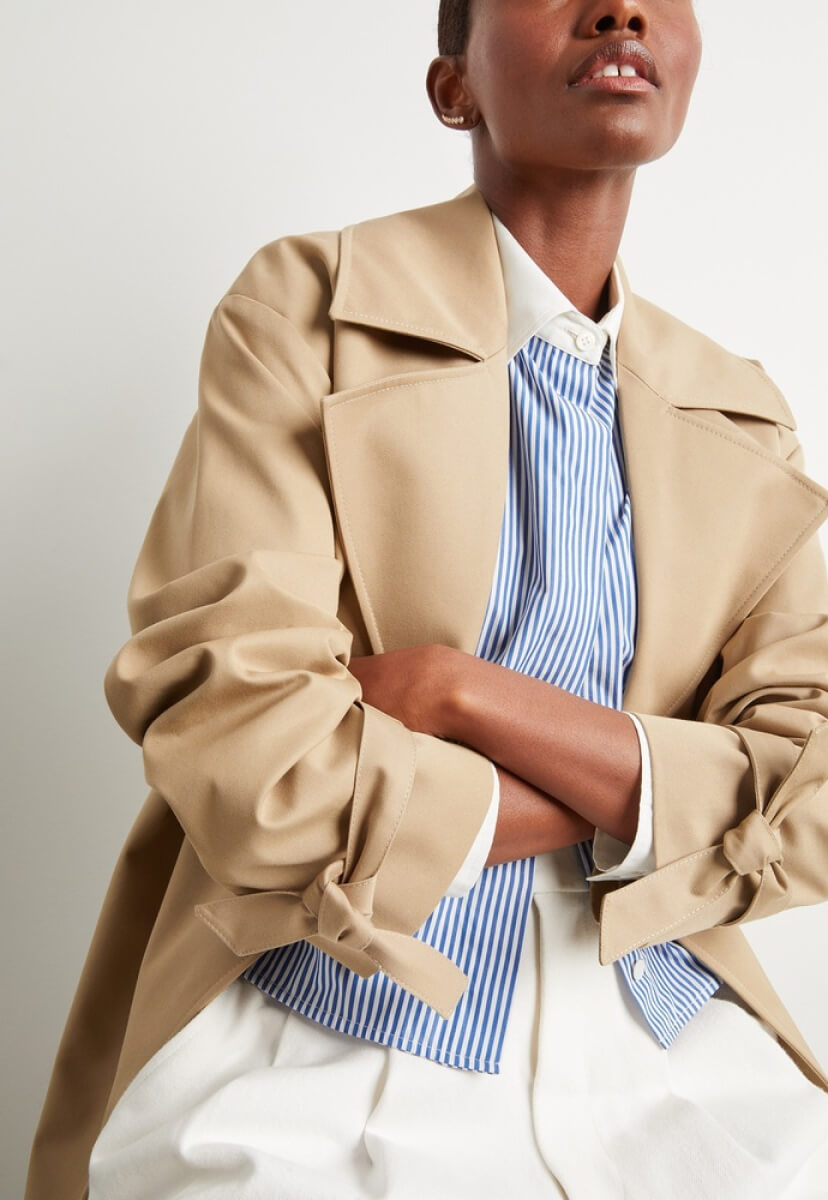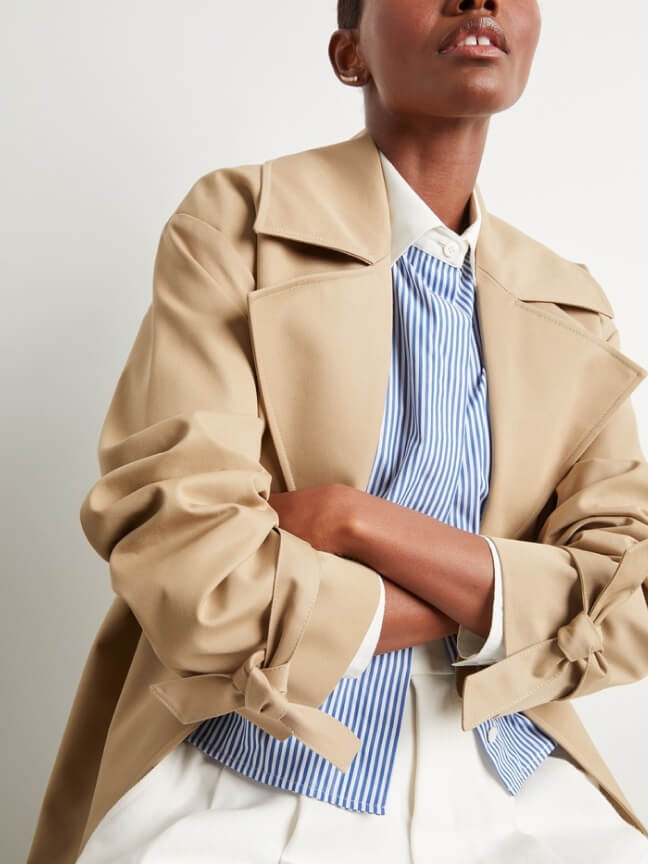 GO FOR A VERSATILE JACKET
A light, easy jacket is a seasonal nonnegotiable. Aesthetically, you have options. A rustic-feeling deep-green topper reminiscent of a traditional waxed-canvas field coat. A cropped, citified camel version with defined seams and patch pockets. Or an elongated leather bomber with cool silver zips. Each one is versatile enough to carry you through the season.