Our 2023 ranking of the largest car companies in the world is an interesting one! The global auto industry is going through significant changes, driven by the accelerating growth of electric vehicle sales and the emergence of newcomers to the market. 
10 Million
Electric cars sold worldwide in 2022.
Tesla remains the kingpin in the battery-electric market, with another jaw-dropping rise in deliveries of 40%, hitting over 1.3 million units. But multiple Chinese juggernauts are riding the EV wave with style, expanding domestic sales and global presence. BYD Auto is the frontrunner in this segment, with over 1.8 million battery-electric and plug-in hybrid models sold in 2022, a year-over-year increase of 155.1%.
Despite the changing tides of the industry, the biggest car manufacturers remained engaged in a close battle at the top. Automotive giant Volkswagen Group comes out ahead by striking an 11.6% increase in revenue, yet Toyota Motor Corporation's 10.5 million units leads in sales volume. A wide margin remains with the third place, where the newcomer Stellantis sits. In its second year of existence as the fusion between Peugeot S.A. and Fiat Chrysler Automobiles N.V., Stellantis generated an impressive 18% increase in revenue.
With a year mired with challenges, from supply chain disruptions to muted growth in pivotal markets and mounting pressures to reach carbon-neutral targets, the largest car companies in the world still witnessed positive growth with promising outlooks. They're steering the future of mobility as it shifts toward a more sustainable approach through innovative technology and electrification.
The 25 largest car companies in the world
Check our methodology after the list to see how we rank the largest car companies in the world.
1. Volkswagen Group (Germany) – $299.5 billion
If you think Volkswagen's chief achievement was the Beetle, you're underestimating this behemoth automaker. Through decades of acquisitions and mergers, Volkswagen Group has now become the largest car company in the world with annual revenue nearly breaching $300 billion USD.
Just a few of the major labels in this massive umbrella include the namesake Volkswagen lineup, along with Audi, Porsche, Škoda (Czech Republic), and SEAT (Spain). It also has 100% ownership of the iconic automotive design firm Italdesign Giugiaro S.p.A. and 45% ownership of Bugatti Rimac, cranking out some of the fastest cars in the world. 
With a firm footing in Europe and China, Volkswagen has its sights set on an ambitious North American growth plan. A new US manufacturing facility will produce the upcoming Volkswagen ID.4 electric vehicle, and the search is on for a Canadian site for a battery gigafactory.
| | |
| --- | --- |
| Headquarters: | Wolfsburg, Germany |
| Year founded: | 1937 |
| Worldwide market share: | ~10.9% |
| Cars sold: | 8.263 million |
2. Toyota (Japan) – $278.7 billion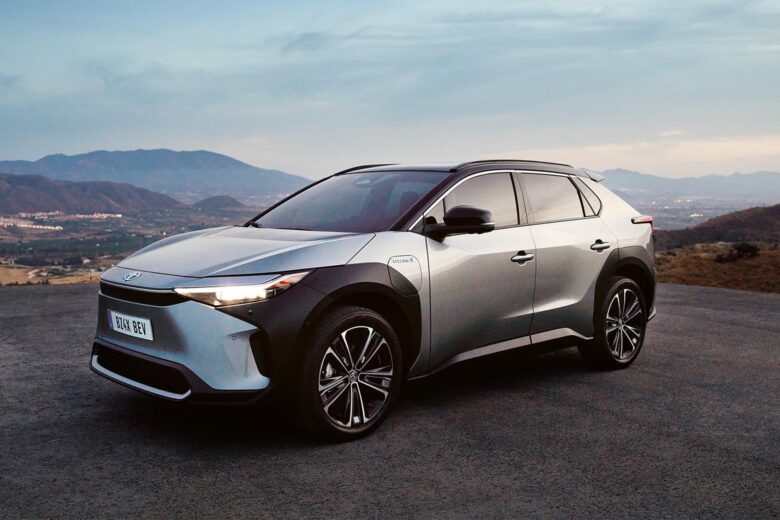 Although second by revenue, the Toyota Motor Corporation is the largest car company in the world based on vehicles sold. And getting to a mind-blowing 10.5 million units per year doesn't happen by accident.
Toyota recently unveiled a facility dedicated to battery electric vehicle (BEV) development and next-gen battery research. By 2026, two all-new BEV SUVs will be made in the US, coming with affordable pricing and impressive ranges stretching over 500 miles (800 km).
You can find this company sitting behind the logo of four different brands. It's namesake Toyota, as well as Daihatsu and Hino, plus the distinguished luxury brand, Lexus. And it has minority stakes in other automotive manufacturers including Subaru, Volvo, and Mazda.
Although the world anxiously awaits Toyota EV options, the brand is undeniably one of the top car companies in the world.
| | |
| --- | --- |
| Headquarters: | Toyota, Japan |
| Year founded: | 1937 |
| Worldwide market share: | ~10.1% |
| Cars sold: | 10.5 million |
3. Stellantis (Netherlands) – $192.6 billion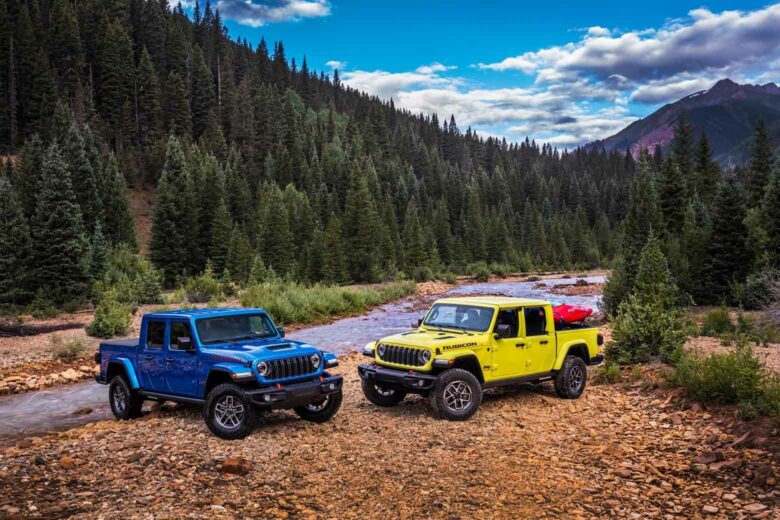 When two of the biggest car groups in the world collide, it's worth paying attention to. Stellantis is the result of the 2021 merger between Peugeot S.A. and Fiat Chrysler Automobiles N.V..
And it's a force to be reckoned with as an undeniable frontrunner in the largest automakers lists with a presence in more than 130 countries. It took already impressive figures and sky-rocketed up, with revenue increasing by a whopping 18% in its second year.
Even if it's not a household name quite yet, many of its subsidiary brands are. It includes top luxury car brands like Alfa Romeo and Maserati, plus rugged Jeeps and mass-market Chrysler, Fiat, and Peugeot. This decentralized structure allows each brand to operate with autonomy while benefiting from the synergies and resources of the larger group.
This global car company has its eyes set on cutting CO2 emissions in half by 2030. It will ramp up production of hybrid and battery-electric vehicles, including new options like the Jeep Avenger, the first-ever fully electric Jeep SUV.
| | |
| --- | --- |
| Headquarters: | Amsterdam, Netherlands |
| Year founded: | 2021 |
| Worldwide market share: | ~7% |
| Cars sold: | 5.8 million |
4. Mercedes-Benz Group (Germany) – $160.9 billion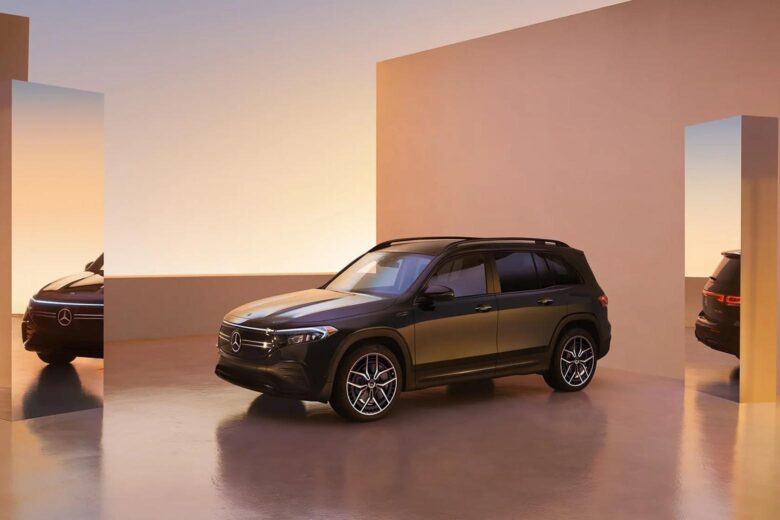 In the grand tapestry of the most legendary and largest car companies, Mercedes-Benz weaves threads of luxury, history, and innovation. This luxury car brand is synonymous with elegance, power, and innovation. And despite just 2.45 million units sold, it hits near the top of the charts of the biggest automakers by revenue.
The Mercedes-Benz luxury brand has been leading the charge forward with technological advancements. It doubled the number of all-electric car deliveries under the EQ lineup and is creating a global network of charging stations.
Mercedes-Benz stands as a titan in the automotive world.  As they steer into tomorrow with some of the best electric cars, the gleam of the three-pointed star promises to illuminate roads less traveled.
| | |
| --- | --- |
| Headquarters: | Stuttgart, Germany |
| Year founded: | 1926 |
| Worldwide market share: | ~5.9% |
| Cars sold: | 2.45 million |
5. Ford Motor (United States) – $158.1 billion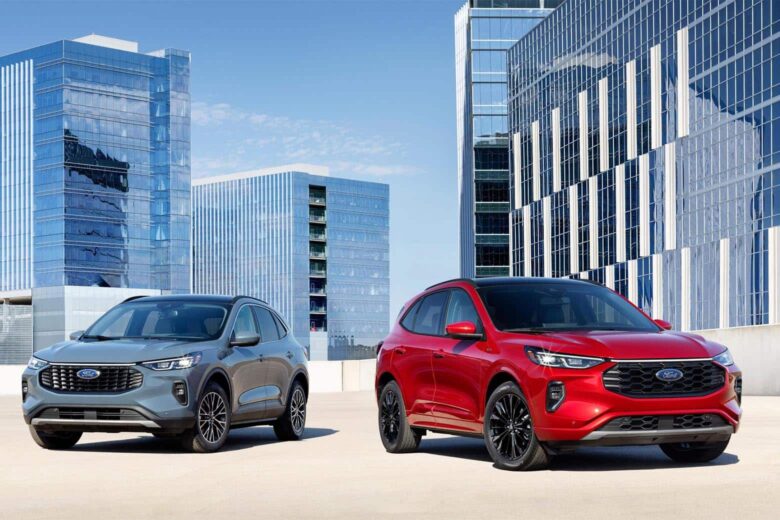 Ford Motor Company is an embodiment of the American dream. Founded in 1903 by the visionary Henry Ford, this long-standing automaker is not letting some of the best classic cars dictate the path forward.
Ford is the second best-selling electric vehicle brand in the U.S., with loads of demand for its Mustang Mach-E, the Rivian rival F-150 Lightning, and ETransit electric van.
Ford has simplified its brand lineup recently and is now just under two names, Ford and the luxury brand Lincoln. 
From its Model T days to the electric era, Ford has ceaselessly driven the spirit of innovation. With the hum of electric motors echoing its storied V8s, Ford is paving lanes on the highway of progress, ensuring its legacy remains timeless in the fast-evolving world of automobiles.
| | |
| --- | --- |
| Headquarters: | Dearborn, United States |
| Year founded: | 1903 |
| Worldwide market share: | ~5.7% |
| Cars sold: | 4.23 million |
6. General Motors (United States) – $156.7 billion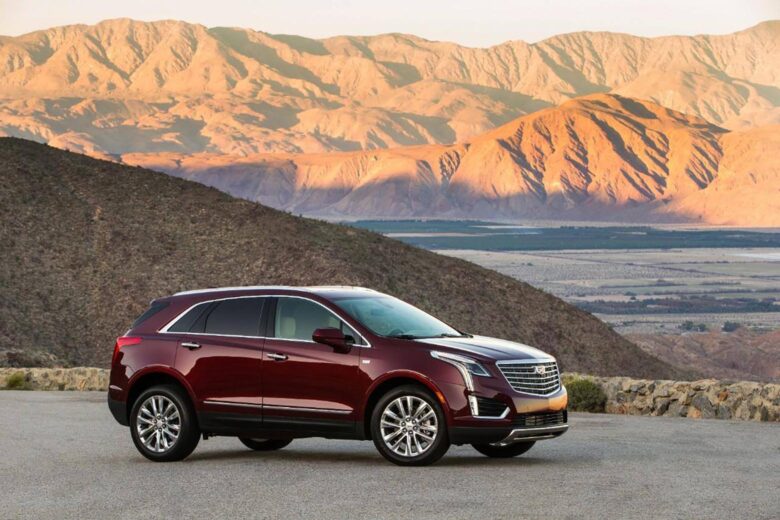 Established in 1908, General Motors has over a century of automotive experience as one of the best American car brands. It stood atop the list of the biggest car manufacturers in the world by volume for 77 years before Toyota took the reins in 2008.
This Detroit automaker sells vehicles under four brands, including Chevrolet and GMC, plus two luxury divisions, Cadillac and Buick. It is also a stakeholder in two Chinese automotive brands, Baojun and Wuling, in collaboration with SAIC Motors.
GM's electric vehicle sales and production are ramping up to meet demand. The Chevrolet Bolt EV was one of the first affordable electric cars with a significant range. And now, the Ultium Platform allows for accelerated production of the Cadillac LYRIQ and GMC HUMMER EV, with Chevrolet Silverado EV, Blazer EV, and Equinox EV around the corner.
| | |
| --- | --- |
| Headquarters: | Detroit, United States |
| Year founded: | 1908 |
| Worldwide market share: | ~5.7% |
| Cars sold: | 5.9 million |
7. BMW Group (Germany) – $153 billion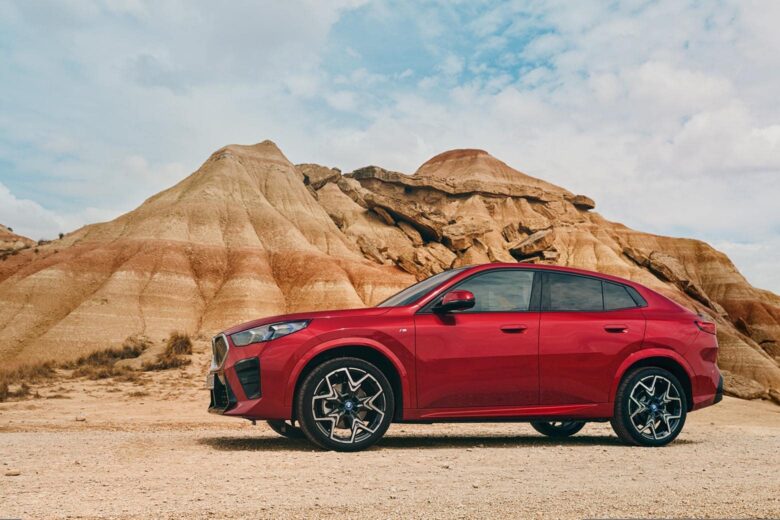 The BMW Group is more than just its namesake BMW luxury brand. It boasts a diversified portfolio, including MINI, known for its British heritage and unique design, and Rolls-Royce, the pinnacle of automotive luxury.
As one of the largest car companies in the world, BMW is part of the electric movement. It doubled its BEV sales to 216,000 units and sees a bright future in the sustainable markets. The brand has released many i-Series EVs and has even pushed the silent powertrains to the Rolls-Royce platforms.
| | |
| --- | --- |
| Headquarters: | Munich, Germany |
| Year founded: | 1916 |
| Worldwide market share: | ~5.6% |
| Cars sold: | 2.4 million |
8. Honda (Japan) – $136.5 billion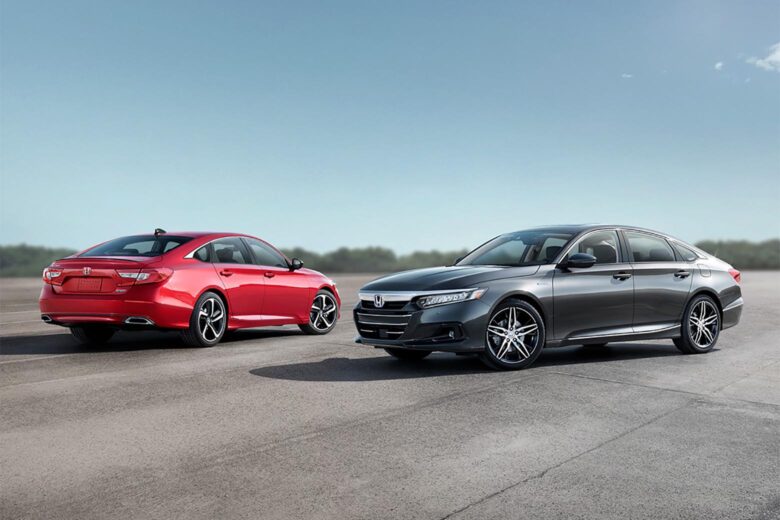 Honda's automotive journey, from the bustling streets of Tokyo to the highways of the world, has been about crafting machines. It's not just metal and rubber. It's automotive prowess, a fusion of innovation, reliability, and engineering precision. Honda was also the first Japanese automaker to establish a wholly-owned luxury division, Acura. This is the only other brand Honda sells cars under, but it includes popular models like the crossover SUV Acura RX and the 2022 reintroduction of the Acura Integra liftback.
As one of the largest car companies in the world, Honda has committed to making its entire North American lineup zero-emission by 2040.
| | |
| --- | --- |
| Headquarters: | Tokyo, Japan |
| Year founded: | 1946 |
| Worldwide market share: | ~5.0% |
| Cars sold: | 4.07 million |
9. Hyundai (South Korea) – $114 billion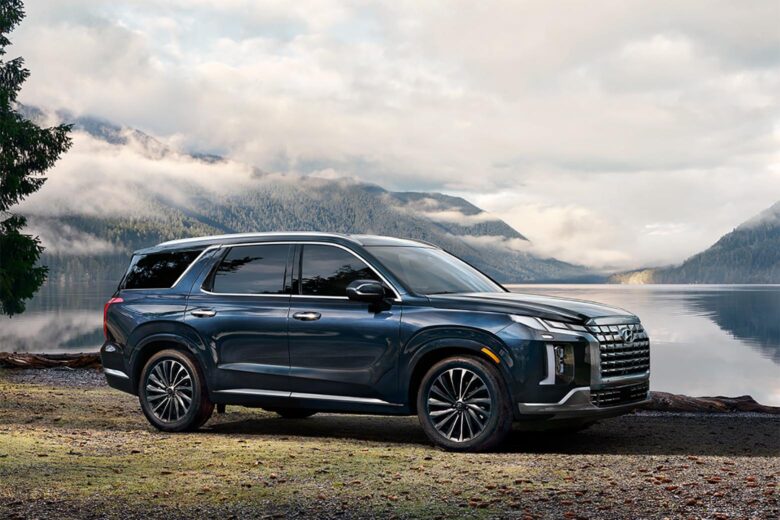 Bringing Korean expertise to the world, the Hyundai Motor Group has blossomed into one of the world's largest automotive companies. The group also owns the luxury brand Genesis and about 30% of Kia.
Hyundai may not be the absolute biggest carmaker in the world, but it does hold the claim to a special bragging right. Hyundai's Ulsan Plant manufacturing facility is the largest automobile plant in the world, creating more than 1.5 million cars per year.
Like most of the largest car manufacturers, Hyundai has been making moves toward alternative energy solutions. Their lineup of electric vehicles, like the Hyundai Kona Electric and Ioniq 5, have garnered international acclaim for their blend of range, design, and affordability.
True ambition extends far beyond conventional vehicles. Hyundai's acquisition of Boston Dynamics, a leading robotics company, hints at a future where mobility, automation, and daily life intertwine seamlessly.
| | |
| --- | --- |
| Headquarters: | Seoul, South Korea |
| Year founded: | 1967 |
| Worldwide market share: | ~4.1% |
| Cars sold: | 4 million |
10. SAIC Group (China) – $107.9 billion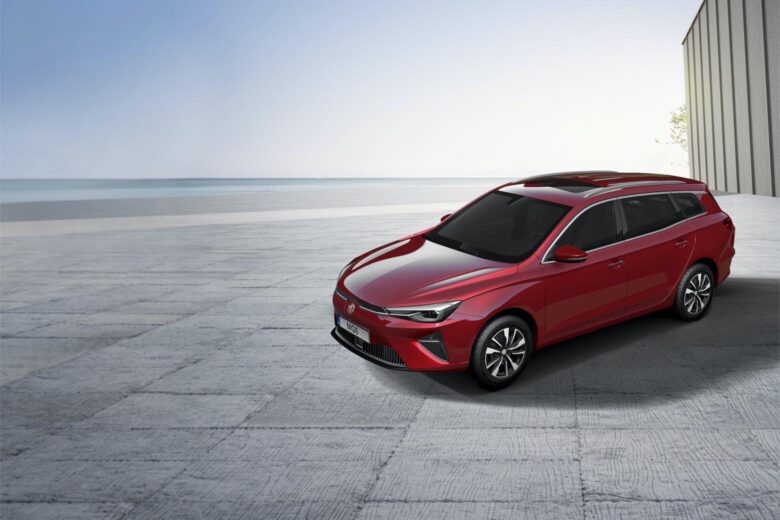 In the vast array of automotive giants, the Shanghai Automotive Industry Corp (SAIC) Group uses its many decades of experience to paint a vivid image of forward-thinking and adaptability. Headquartered in Shanghai, it is currently the largest of the "Big Four" state-owned car manufacturers in China.
There are many labels applied to the more than 100 SAIC Group vehicles. It owns the brands IM, Maxus, MG, Rising, Roewe, Baojun, Wuling, Hongyan, and Sunwin, and is part of many partnership efforts, including one with Volkswagen and one with General Motors.
SAIC has considerable investments in electric vehicles and new energy vehicles (NEVs) that are all but certain to pay off. It is already on the list of the top 5 BEV biggest automotive companies in the world.
| | |
| --- | --- |
| Headquarters: | Shanghai, China |
| Year founded: | 1955 |
| Worldwide market share: | ~3.9% |
| Cars sold: | 5.3 million |
11. FAW Group (China) – $102.3 billion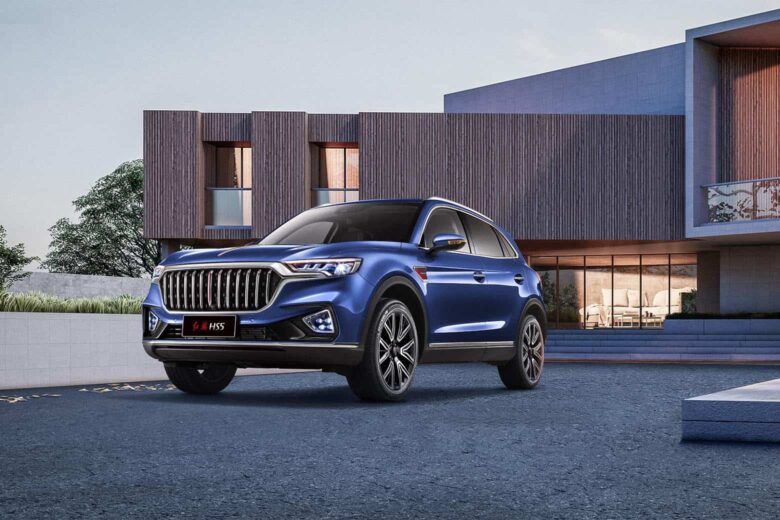 As the second largest of China's "Big Four" car manufacturers, FAW Group has a rich history and promising future. In 1958, it unveiled China's first domestically-produced passenger car, the Hongqi. 
Nowadays, the big car company sells vehicles mostly under three brands. Hongqi is still around and serves as the luxury division. Bestune, domestically known as Benteng, is the passenger car division that started in 2006. Jiefang creates medium and heavy trucks with roots tracing back to 1956.
FAW Group is a state-owned enterprise controlled and managed by the Chinese's State-owned Assets Supervision and Administration Commission of the State Council (SASAC). Collaborations with companies like Volkswagen and Toyota also form a core part of FAW's modern strategy, which has enabled the sharing of expertise and technology.
| | |
| --- | --- |
| Headquarters: | Changchun, China |
| Year founded: | 1953 |
| Worldwide market share: | ~3.7% |
| Cars sold: | 3.5 million |
12. Dongfeng (China) – $86.1 billion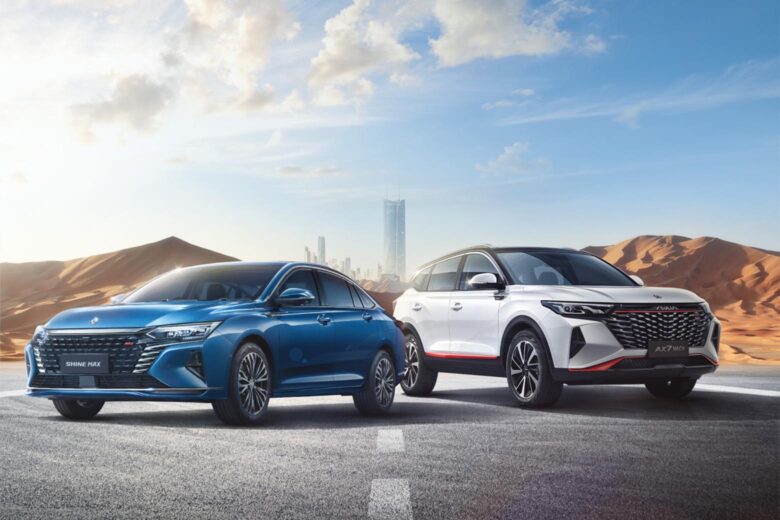 Dongfeng Motor Corporation is one of China's most prominent automotive giants. Its Wuhan facility alone has a production capacity of around 600,000 vehicles per year. Roughly translated to "East Wind," Dongfeng is emblematic of the robust winds of change and progress in the automotive world.
To become one of the largest car companies in the world, Dongfeng has built an expansive portfolio encompassing a wide range of vehicles, from passenger cars to commercial trucks. Their diverse lineup includes many brands such as Dongfeng Aeolus, the luxury division Voyah, and the multi-purpose vehicle brand Forthing.
Partnerships with international names like Renault and Peugeot have enriched their offerings, blending design and technological nuances with Dongfeng's local expertise. 
| | |
| --- | --- |
| Headquarters: | Wuhan, China |
| Year founded: | 1969 |
| Worldwide market share: | ~3.1% |
| Cars sold: | 3.83 million |
13. Tesla (United States) – $81.5 billion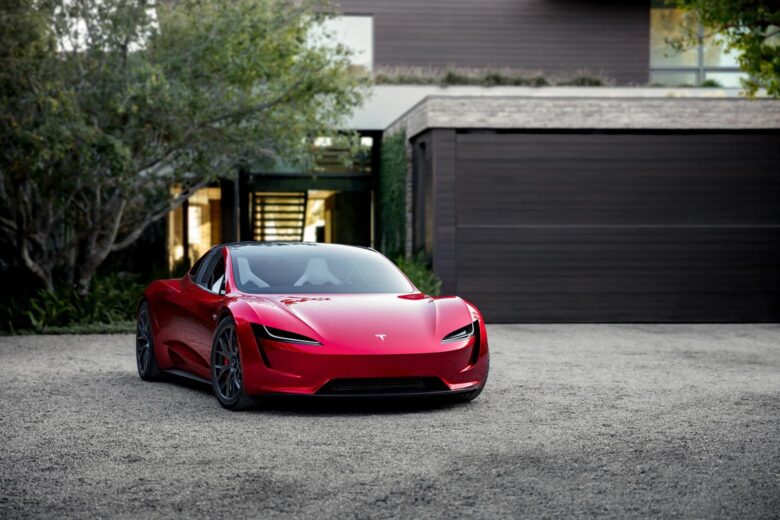 Looking at Tesla's revenue and market share, you might expect the EV brand to be at the top of our ranking of the largest car companies in the world. But that couldn't be further from the truth.
Despite just 1.3 million cars sold in a year, Tesla is the world's most valuable car company. This is a more indicative measure of this brand's impact, catapulting the industry forward toward a greener, more sustainable future based on battery-electric technology.
With a small handful of models all sold under the Tesla name, the company profile is simplistic. You'll find two sedans, two SUVs, a long-awaited pickup truck, and an announced relaunch of the performance-focused Roadster.
Although EV competition is heating up, so are Tesla's sales. The company stays ruthless with its pricing, provides exceptional performance, and has a cult-like following that matches or exceeds that found in the century-old industry titans.
| | |
| --- | --- |
| Headquarters: | Austin, United States |
| Year founded: | 2003 |
| Worldwide market share: | ~3.0% |
| Cars sold: | 1.31 million |
14. Nissan (Japan) – $79.5 billion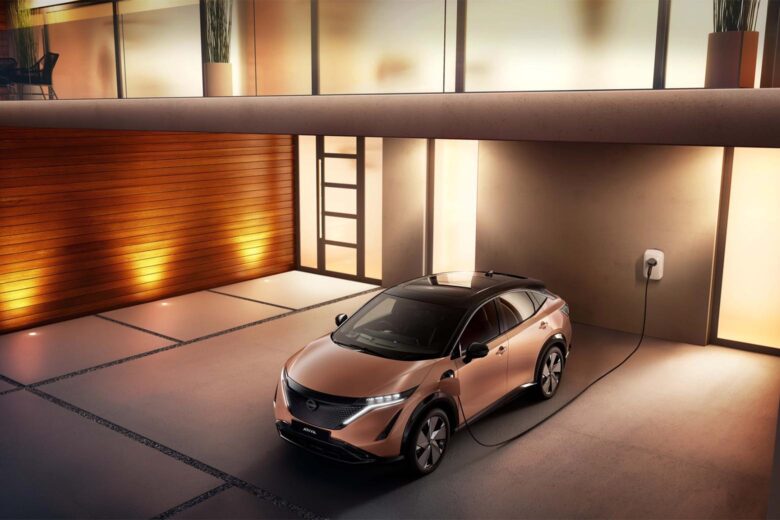 With a far-reaching footprint, Japanese automotive powerhouse Nissan holds about 3% of the global market with more than 3.3 million units sold. Becoming one of the biggest car companies in the world was propelled by a diverse and captivating lineup fused with consistent engineering prowess.
A Nissan model might be unlikely to hit the list of the most expensive cars, but they're still plenty of fun. The majority of this global car company's vehicles are sold under the Nissan badge, but it also has the Infinity luxury division and Nismo in-house tuning shop. 
Nissan partners with Renault since 1999 to share resources and platforms, but the brand also stretches to other automakers for collaborations, including kei cars with Suzuki and Mitsubishi, plus other market connections through Mazda, Subaru, and Dongfeng.
| | |
| --- | --- |
| Headquarters: | Yokohama, Japan |
| Year founded: | 1933 |
| Worldwide market share: | ~2.9% |
| Cars sold: | 3.3 million |
15. GAC Group (China) – $74.6 billion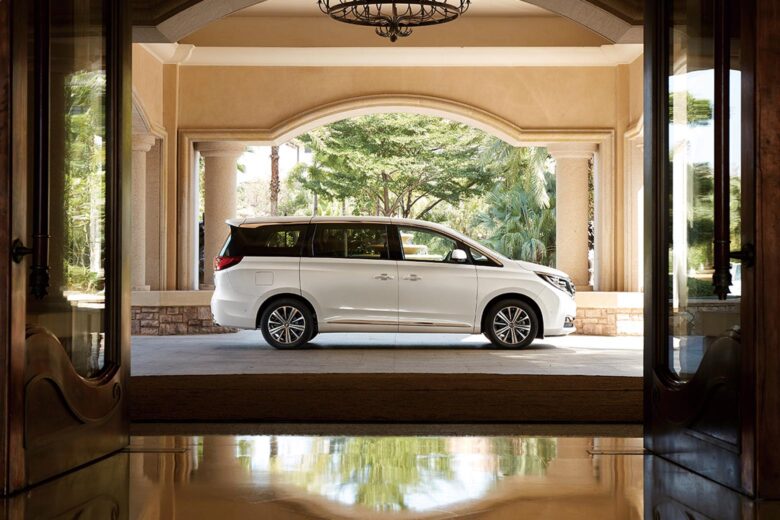 GAC Group, or Guangzhou Automobile Group Co., Ltd., stands as a dynamic player in the ever-evolving Chinese state-owned automotive landscape.
With a diverse lineup that spans passenger vehicles, commercial vehicles, and SUVs, GAC caters to a vast demographic. Brands under its umbrella, such as GAC Trumpchi and premium label Aion, have found favor both domestically and internationally. This giant automaker has steadily risen in prominence with its eyes set on the global horizon.
The upcoming Aion Hyper GT executive car is one of the more exciting developments, along with the lightning-fast two-door variant Hyper SSR. Perhaps someday, this brand will grow into one of the best luxury car brands around. 
Strategic collaborations further enhance GAC's global posture, including foreign-branded joint ventures such as GAC-Toyota, GAC-Honda, and GAC-Mitsubishi.
| | |
| --- | --- |
| Headquarters: | Guangzhou, China |
| Year founded: | 1955 |
| Worldwide market share: | ~2.7% |
| Cars sold: | 2.43 million |
16. Kia (South Korea) – $69.2 billion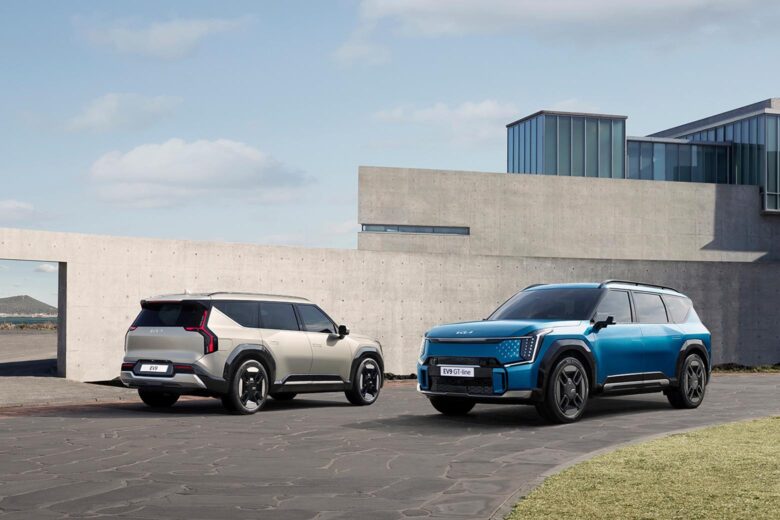 Once a humble automotive player from South Korea, Kia has now evolved into a powerhouse of style and innovation. The distinctive and bold models like the Stinger, Telluride, and Seltos have stolen the spotlight with a superb blend of performance and aesthetics.
Although this major car brand shares some ties with its domestic counterpart Hyundai, Kia Corporation is a separate entity with a global audience. Hyundai became a majority owner in Kia after the brand experienced financial difficulties in 1998. Today, Hyundai's stake has dropped to about 30% ownership in Kia, with great autonomy provided to the once-struggling automaker.
Kia's vision for a greener future is showcased in the wide array of electric and hybrid options. The Niro EV and EV6 SUV are two battery-electric vehicles that do an excellent job of balancing performance, efficiency, and affordability.
| | |
| --- | --- |
| Headquarters: | Seoul, South Korea |
| Year founded: | 1944 |
| Worldwide market share: | ~2.5% |
| Cars sold: | 1.45 million |
17. Renault (France) – $49.8 billion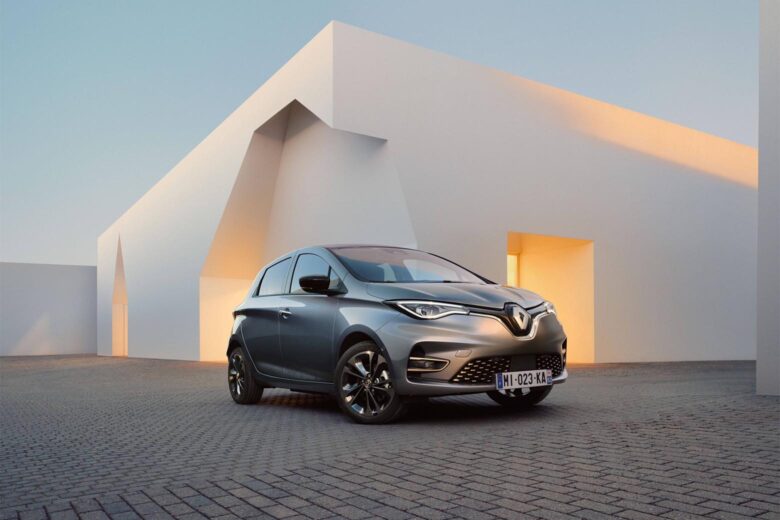 Through an eclectic mix of vehicles, Renault has greeted the world with its French roots. The manufacturer is based in Boulogne-Billancourt, just outside Paris, since its founding in 1899. 
Renault sells vehicles under its iconic namesake emblem throughout the world, blending sophisticated European styling with advanced engineering. It also has a race-focused division, Alpine, which produces the Alpine A110 rear mid-engine sports car and competes on the world's stage in Formula One racing. The brand also owns Romania-based Dacia, producing a variety of sedans and compact SUVs.
Renault's reach also extends deep into Japanese automaker Nissan, although its once 43.5% ownership has recently dropped to just 15%.
| | |
| --- | --- |
| Headquarters: | Boulogne-Billancourt, France |
| Year founded: | 1899 |
| Worldwide market share: | ~1.8% |
| Cars sold: | 2.05 million |
18. BYD Auto (China) – $47 billion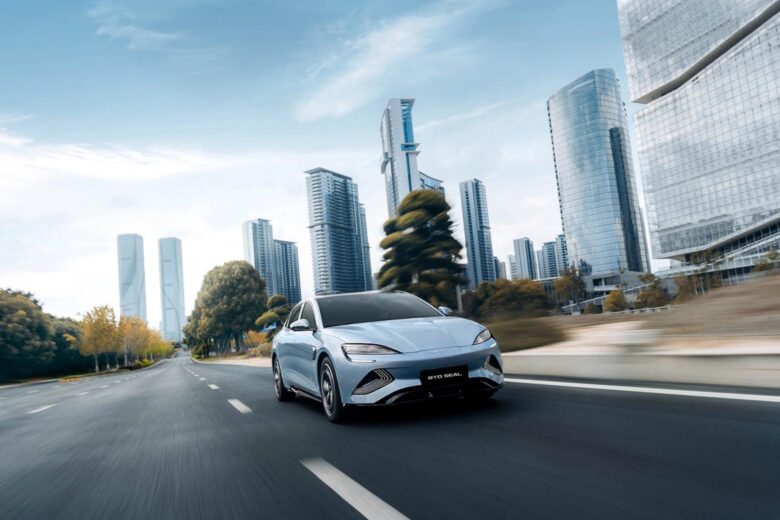 BYD Auto's parent company, BYD Co Ltd, is a publicly-listed company with a substantial investment from Warren Buffet's Berkshire Hathaway.
In 2006, the Chinese car manufacturer released the BYD F3 compact sedan, the world's first mass-production plug-in hybrid electric vehicle (PHEV). BYD's PHEV sales were an instantaneous success, fortifying this major car brand's commitment to forward-looking design.
And it has paid off. It is the first Chinese brand to sell one million new energy vehicles (NEVs) in a single year. NEVs include both battery-electric and plug-in hybrid electric types.
Now, the automaker has accelerated expansion into Europe, Asia-Pacific, and the Americas. Its cars are sold under the BYD label, as well as Denza, which started as a collaboration with Mercedes-Benz. It has also recently launched the Yangwang luxury division to reach upmarket sales.
| | |
| --- | --- |
| Headquarters: | Shenzhen, China |
| Year founded: | 2003 |
| Worldwide market share: | ~1.7% |
| Cars sold: | 1.88 million |
19. Tata Motors (India) – $41.9 billion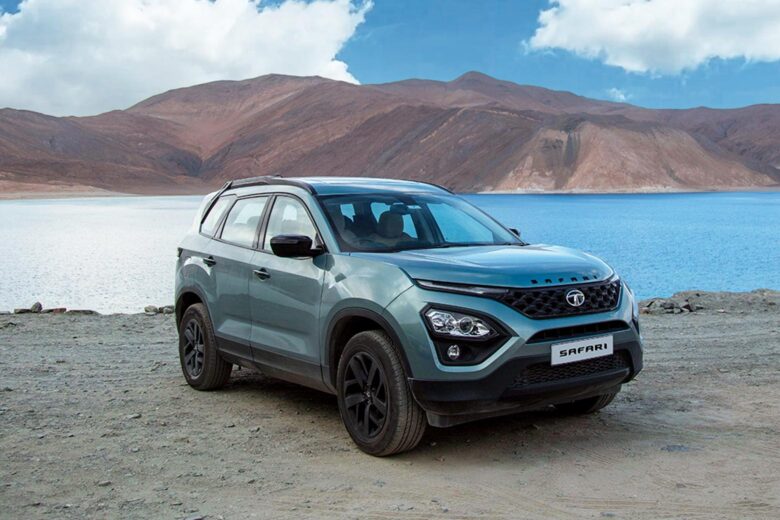 Headquartered in Mumbai, The Tata Group has shaped the country's transportation landscape. It has an intense focus on the domestic market, meeting the local demands in competition with Maruti Suzuki, Hyundai, and Mahindra.
The heart of Tata's passenger offerings includes many affordable models with contemporary designs. The Tata Safari is a mid-size crossover that was ahead of its time, and the Nexon EV brings an electrified jump forward.
Internationally, Tata is best known as the owner of Jaguar Land Rover since 2008. It is indeed the driving force behind the iconic Land Rover and Jaguar brands.
| | |
| --- | --- |
| Headquarters: | Mumbai, India |
| Year founded: | 1868 |
| Worldwide market share: | ~1.5% |
| Cars sold: | 1.33 million |
20. Suzuki (Japan) – $31.2 billion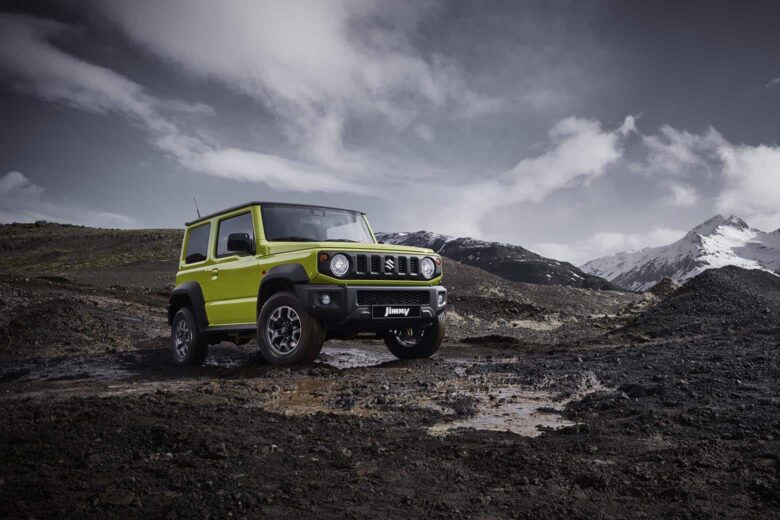 Some of the biggest car manufacturers have been diligent about maintaining a streamlined portfolio with limited options. Suzuki takes the other route, with an extensive lineup of current models and an encyclopedia's worth of past ones.
By taking this wide-net approach, this Japanese car brand has hit the mark for many. Suzuki is well-known for its agility and keen market insights, crafting vehicles that resonate internationally.
As one of the largest car companies, Suzuki has formed many strategic alliances and found a foothold in international markets. Suzuki Motor Corporation is the controlling entity of Maruti Suzuki India Limited, which has a firm grip on a substantial portion of the Indian car market.
It also maintains a sizable position in Pakistan's automotive industry, plus a notable subsidiary in the United Kingdom and the European Union. There was once a Suzuki Motor of America serving the United States, but the brand exited the US car market in 2012.
| | |
| --- | --- |
| Headquarters: | Hamamatsu, Japan |
| Year founded: | 1909 |
| Worldwide market share: | ~1.1% |
| Cars sold: | 2.7 million |
21. Mazda (Japan) – $28.6 billion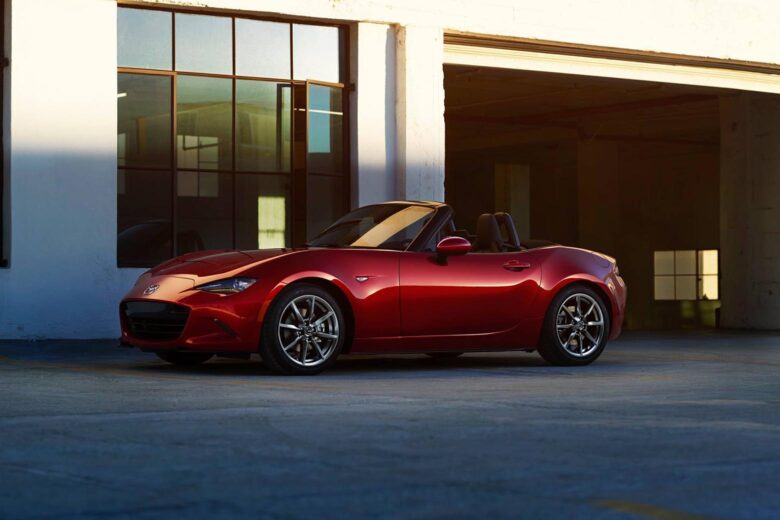 Standing out from the crowd of the best and biggest car companies in Japan is an uphill battle. And despite humble roots as a cork-maker, Mazda has been racing up this mountain with well-timed shifts and innovative engineering.
In today's world, Mazda has cemented its place as one of the largest auto manufacturers, sticking almost exclusively to models sold under its namesake brand, but also a few select partnerships with brands like Toyota. 
The diverse portfolio of cars, SUVs, kei cars, vans, and commercial trucks are sold globally from North American shores to Europe's busiest streets. Its vehicles resonate with those looking for unique aesthetics, advanced technology, and pure driving pleasure.
| | |
| --- | --- |
| Headquarters: | Hiroshima, Japan |
| Year founded: | 1920 |
| Worldwide market share: | ~1.0% |
| Cars sold: | 1.11 million |
22. BAIC Group (China) – $27.6 billion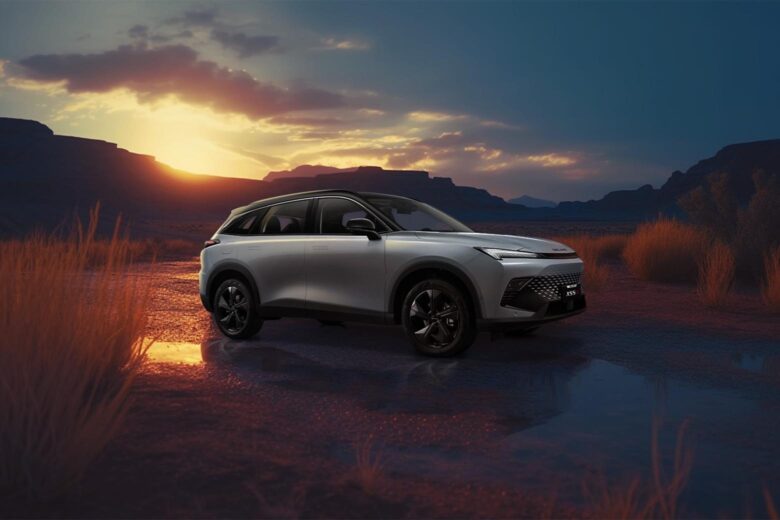 While it might not have a strong brand recognition internationally, BAIC Group holds an accelerating position on the list of the largest automotive companies.
The Beijing Automotive Industry Group Co. has been a prominent player in China's automotive industry since 1958, with a well-rounded presence in passenger, military, agricultural, and trucking segments.
As one of China's biggest car companies, BAIC has an integrated value chain, anchored by a comprehensive web of development, manufacturing, and sales. It sells an entire lineup of cars, SUVs, and off-road vehicles under the BAIC brand, a rebranded version of the prior Senova brand. There are also BAIC vehicles produced under joint-venture agreements with Hyundai and Mercedes-Benz.
Arcfox is BAIC's premium electric vehicle brand. Founded in 2017, the sales of Arcfox vehicles have started to become noticeable, as have the designs. The prototype Arcfox GT was a 1,600 horsepower monster seemingly ready to compete with the likes of Koenigsegg or Pagani.
| | |
| --- | --- |
| Headquarters: | Beijing, China |
| Year founded: | 1958 |
| Worldwide market share: | ~1.0% |
| Cars sold: | 947,000 |
23. Isuzu (Japan) – $24 billion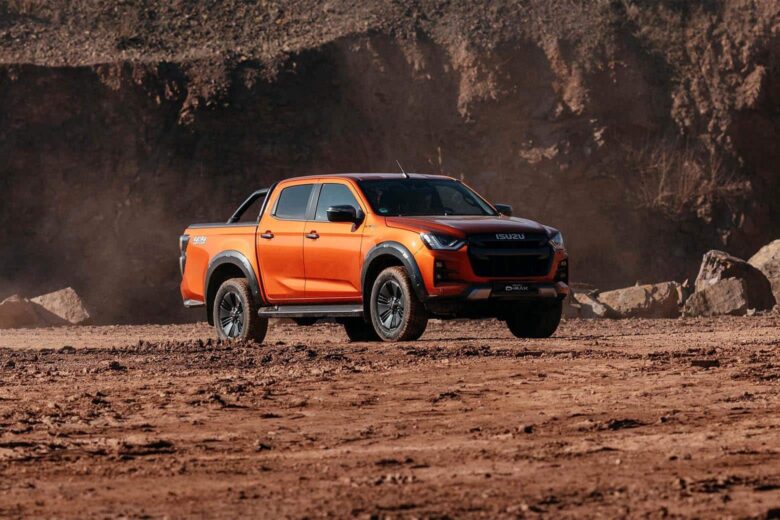 For many of the largest car companies in the world, commercial vehicle production is an ancillary part of business. Isuzu Motors is different. It has no problems producing excellent passenger cars and SUVs, but its real bread-and-butter rests in the commercial vehicle division.
Isuzu trucks, buses, and vehicles can be found around the world, with particular popularity in the Japanese domestic market as well as the streets of Thailand. The focus on diesel technology as found in the subsidiary PowerTrain Division gives it a unique place in the industry.
Thanks to this focused expertise, Isuzu's trucks and pickups have become synonymous with dependability. From the light-duty Elf to the heavy-duty Giga, Isuzu trucks are a common sight in diverse terrains worldwide. The Isuzu D-Max has ruggedness that's ideal for challenging environments.
| | |
| --- | --- |
| Headquarters: | Yokohama, Japan |
| Year founded: | 1916 |
| Worldwide market share: | ~0.9% |
| Cars sold: | 771,000 |
24. Geely Holding (China) – $21.46 billion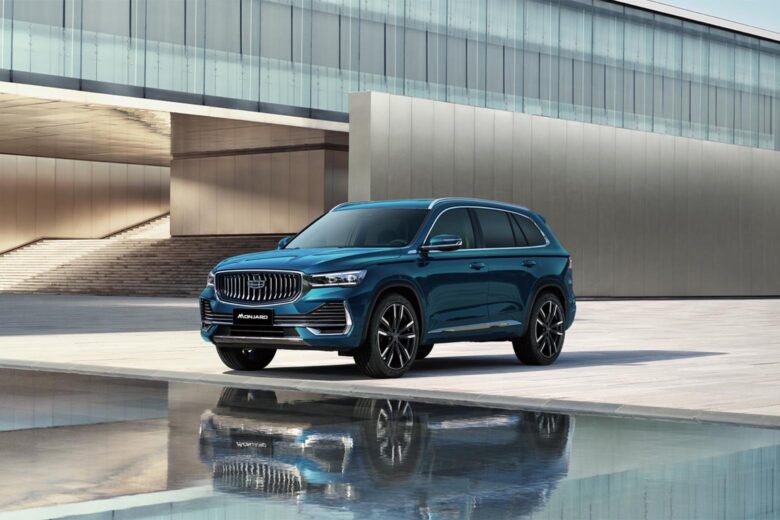 Yet another name that exemplifies China's stratospheric rise in the automotive industry, Zhejiang Geely Holding Group has swiftly become one of the largest global contenders making ripples in the international automotive waters.
Geely Holding entered vehicle production in 1997 and it immediately became its core business. The brand now has more than 120,000 employees spread across the world and is behind a dizzying amount of car brands.
Chinese billionaire entrepreneur Li Shufu (also known as Eric Li) is the majority owner of Geely Holdings. The company produces cars sold under the Geely name and recently established a premium EV division with the Zeekr label.
But it also holds significant portions of Lotus Cars, Volvo, Polestar, Farizon Auto, Cao Cao Mobility, Geometry, SMART, and London Electric Vehicle Company.
| | |
| --- | --- |
| Headquarters: | Hangzhou, China |
| Year founded: | 1986 |
| Worldwide market share: | ~0.8% |
| Cars sold: | 1.43 million |
25. Subaru (Japan) – $20.1 billion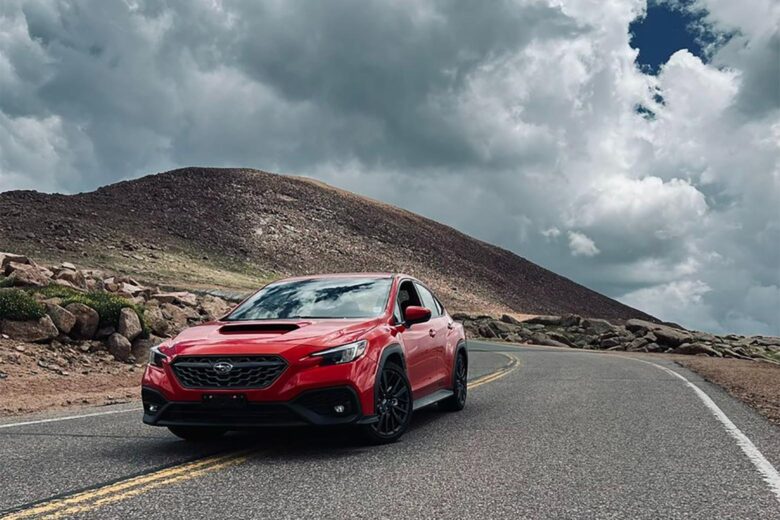 A love for adventure meets a safety-focused approach in every Subaru model. For more than 70 years, the automotive brand has pushed versatility and capability forward while consistently avoiding excess. In return, the brand has received a loyal following full of passionate enthusiasts.
The Subaru Corporation, once known as Fuji Heavy Industries, sits at the top of the corporate structure. The car manufacturing division, Subaru, soaks in about two-thirds of the total revenue with the majority of sales in the United States, while other corporate endeavors focus on aerospace engineering.
To become one of the largest car brands in the world, Subaru has pushed into sustainability well before the crowd. It has operated the first auto assembly plant to achieve zero-landfill status and uses highly recyclable materials throughout the vehicles. The Subaru engines have been low-emissions for years, although it does have some road ahead to make up in the charge toward EVs.
| | |
| --- | --- |
| Headquarters: | Tokyo, Japan |
| Year founded: | 1953 |
| Worldwide market share: | ~0.7% |
| Cars sold: | 852,000 |
Methodology: How we rank the largest car companies in the world
There are many ways to order the list of the largest car companies in the world. Some choose to use vehicles produced or sold, while others focus on profitability.
We selected revenue as the primary ranking factor because it's a metric that accounts for multiple factors that impact the reach and impact of the company. It helps account for the real differences in vehicle pricing and the volumes sold.
Another reason we prefer this metric is that it's an audited number pulled directly from annual financial statements.
At the end of the day, no one metric will tell you the whole story. That's why we've included a few other crucial benchmarks along with detailed insight into each company's internal structure, expertise, and outlook.
By gathering all of this in one spot, we've created the ultimate list of the 25 largest car companies in the world, which accounts for over 90% of the global automotive market.
Frequently asked questions about the largest car companies